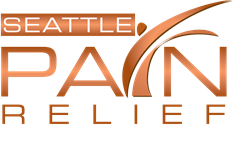 The new nerve blocks are able to relieve back and neck pain over 80% of the time!
Seattle, Washington (PRWEB) October 20, 2015
Seattle Pain Relief is now offering several new nerve block procedures for relief of neck and back pain. The procedures are performed by board certified physicians and offer success in eight out of 10 patients. Simply call (855) WASH-PAIN for more information and scheduling.
Back and neck pain affects over 90% of individuals at some point. It can be disabling, depressing and significantly affect one's ability to work or take care of one's kids. Seattle Pain relief is continuously offering effective treatment options, and this includes new technologies that are showing excellent outcomes.
One of the new treatments being offered includes medial branch blocks, which have shown excellent relief for both neck and back pain.
The procedure involves administration numbing medicine and Cortisone around the small nerve endings that provide sensation to the painful joints of the neck and back. The nerve block offers relief from neck and back pain averaging three months. At that point, patients can either receive the injection again, or go on to what is called a radiofrequency ablation. The ablation procedure may offer up to two years of consistent relief.
Radiofrequency ablation is a new type of procedure that has been revolutionary for neck and back pain relief. The sensory nerve endings that cause the pain are deadened, with long-term relief resulting. Should those small nerve endings grow back, the procedure can easily be repeated, with the expectation of a similarly successful result.
Along with these procedures, the Board-Certified Seattle pain management doctors offer several types of epidural steroid injections, selective nerve root blocks, facet joint injections and disc space injections for relief as well.
Most insurance is accepted at Seattle Pain Relief, with patients coming to the center from a broad area including Seattle, Federal Way and Tacoma as well. For the top pain management Seattle trusts, call (855) Wash-Pain.