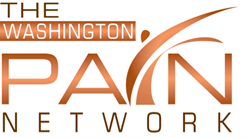 Dr. Ryskin offers over 25 treatment options to patients and is Double Board Certified. Call for top treatment today!
Seattle, Washington (PRWEB) April 29, 2015
The top pain management doctor in Seattle and Tacoma, Alexey Ryskin MD, has joined the Washington Pain Network and is now accepting new patients. Dr. Ryskin offers comprehensive treatment options including medications and interventional procedures. Call (855) WASH-PAIN for more information and scheduling.
The Washington Pain Network only works with the top pain management doctors in the Northwest to assist individuals who want the best option for achieving relief. With Dr. Ryskin being Double Board Certified and highly skilled in over 20 procedures, he offers his patients the best chance for achieving relief and avoiding the need for potentially risky surgery.
Cutting edge options offered include radiofrequency ablation, spinal cord stimulator implants, Botox injections, occipital blocks and more. Some of the treatments are able to offer up to 18 months of consistent relief.
All types of pain conditions are treated including back and neck pain, shoulder pain, joint arthritis, scoliosis, migraines, neuropathy, RSD, fibromyalgia and more.
Most insurance is accepted at the practice including PPO's such as Aetna, BCBS, Humana, Cigna, United along with Workers Compensation and Personal Injury Liens.
Patients are seen from a broad metro area including Seattle and Tacoma. Call (855) WASH-PAIN to schedule with Dr. Ryskin, a pain management doctor Seattle trusts.