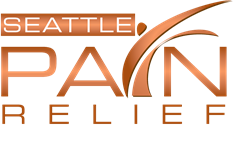 Seattle Pain Relief offers over 25 treatment options with incredible success rates for all pain conditions!
Seattle, Washington (PRWEB) May 16, 2015
The top pain center in Seattle and Tacoma, Seattle Pain Relief, is now accepting all United Healthcare PPO insurance plans. The Seattle pain center offers treatment with a Double Board Certified physician providing both medical and interventional therapies. Call (855) WASH-PAIN for more information and scheduling.
Seattle Pain Relief's top treatments are cutting edge and effective. Some of them offer over a year of consistent pain relief, such as radiofrequency ablation. For back and neck pain, relief typically lasts for 12 to 18 months. Additional treatments include include oral and topical pain medications along with procedures such as spinal cord stimulator implants, several types of epidural steroid injections, joint injections, occipital blocks and selective nerve blocks.
All types of pain conditions are treated such as migraines, back and neck pain,spinal stenosis, failed back surgery, fibromyalgia, neuropathy, RSD, scoliosis, degenerative arthritis, trigeminal neuralgia, and whiplash just to name a few.
Along with United Healthcare insurance, the best Seattle pain management clinic also accepts PPO plans with Humana, BCBS, Premera, Uniform, Cigna, Aetna, Regence, First Choice, and more PPO plans. Patients are seen from a broad area including Seattle to Tacoma and all areas in between.
Call (855) WASH-PAIN for more information and scheduling with the top Seattle pain clinic.