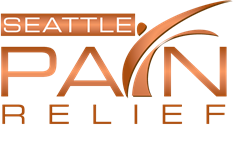 Seattle Pain Relief is now part of US Pain Network and scheduling new patients for over 90% success!
Seattle, Washington (PRWEB) February 15, 2016
Seattle Pain Relief, the top pain management clinic in Seattle metro area, has now joined the US Pain Network and is scheduling new patients. The Seattle pain management center offers both medical and interventional treatments with a Double Board Certified provider. Call (855) WASH-PAIN for more information and scheduling.
US Pain Network partners with the top pain centers nationwide who provide comprehensive treatment options and impressive success rates. In addition, patients are able to get in for an appointment within just a couple days or sooner.
Seattle Pain Relief offers over 25 treatment options for patients, quite a few of which have been revolutionary. This includes spinal cord stimulator implants, radiofrequency ablation, occipital blocks, and several types of epidural injections just to name a few. In addition, trigger point injections and Botox procedures are also offered.
For patients dealing with spinal stenosis, degenerative scoliosis, neuropathy, failed back surgery, migraines, sciatica and RSD, the treatments are customized to produce the best outcomes. This may include a combination of options, and with the Board Certified provider being heavily experienced each patient is treated according to their unique presentation.
At Seattle Pain Relief, most insurance is accepted and patients are seen from a broad area including Seattle, Federal Way and Tacoma. Over 90% of patients avoid surgery and achieve relief, call (855) WASH-PAIN today.