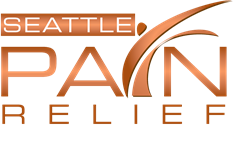 Both Premera and Regence insurance plans are now being accepted at Seattle Pain Relief!
Seattle, Washington (PRWEB) April 25, 2016
Top Seattle and Tacoma pain management center, Seattle Pain Relief, is now accepting several types of Blue Cross and Blue Shield insurance. Treatment is offered by a Double Board Certified physician offering both medication management and interventional treatments. Call (855) 927-4724 for more information and scheduling with pain management Seattle trusts.
Over twenty treatment options are offered at the Seattle pain clinic, which includes cutting-edge therapies such as radiofrequency ablation, spinal cord stimulator implants, occipital blocks, medial branch blocks and plexus blocks just to name a few. Success rates for helping patients avoid the need for potentially risky surgeries exceeds 95%.
The various types of Blue Cross and Blue Shield insurance being accepted now include Premera and Regence. The insurance plans allow patients to choose their providers for specialty care such as pain management. In addition, Seattle Pain Relief often receives new patients from other pain management clinics in Seattle and Tacoma that are no longer taking Premera or Regence.
With the high level of care being offered, Seattle Pain Relief enjoys an excellent reputation with patients. Care is customized to each individual, since pain affects patients uniquely. For the top pain relief in all of the Northwest, call Seattle Pain Relief at (855) WASH-PAIN.