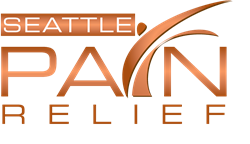 Seattle Pain Relief offers incredible convenience by assisting new patients by obtaining medical records!
Federal Way, Washington (PRWEB) July 20, 2016
Seattle Pain Relief is now assisting new patients with obtaining necessary medical records. For those who are looking to switch pain clinics or need a new one in Seattle and Tacoma areas, this helps considerably with setting up appointments. Call (855) 927-4724 for more information and scheduling.
When patients are in pain, the last thing they want is a hassle when scheduling appointments. For that reason, Seattle Pain Relief is now assisting with obtaining medical records. This allows for proper continuity of care, so patients can achieve the best relief possible.
All types of pain conditions are treated including back and neck pain, RSD, neuropathy, spinal stenosis, migraines, arthritis, scoliosis, and disc disease just to name a few.
There are over thirty treatment options available at Seattle Pain Relief with the Double Board Certified pain doctors. This includes both medication management and interventional procedures, often in combination. Cutting edge options include radiofrequency ablation, spinal cord stimulator implants, medial branch blocks, joint injections and more.
Outcomes with patients are exceptional, with 95% achieving relief and avoiding surgery. Most insurance is accepted, including Medicare, Premera, Regence, Uniform, Life Wise, United PPO, Aetna, BCBS, self pay and more.
For the top pain clinic in Seattle and Tacoma, call Seattle Pain Relief today at (855) 927-4924.