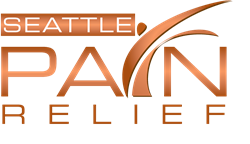 The online video library explains the modern pain treatment options in just a few minutes each!
Seattle, Washington (PRWEB) December 03, 2014
The top Seattle pain management clinic, Seattle Pain Relief, has completed an online video library for patient education. Forty videos discussing pain conditions and treatments are available to go along with the extensive written library. New patients at Seattle Pain Relief may be scheduled by calling (855) WASH-PAIN.
One of the key components when dealing with painful conditions is to know as much as possible about that condition and available treatment options. Seattle Pain Relief understands this, so the practice compiled an extensive online library. This initially included information on conditions and treatments such as back and neck pain, RSD, migraines, spinal stenosis, failed back surgery, sciatica, scoliosis, etc.
With the online videos, patients will be able to see and learn in just a few minutes a complete overview of the conditions and treatments that are at the forefront of modern medicine.
Said Washington Pain Network CEO David Greene, MD, "Seattle Pain Relief's online library is unique. Everything is in layman's terms and geared toward helping patients understand why they hurt and what modern pain doctors can do to help obtain relief. It's a wonderful resource!"
As one of Seattle's top pain management practices, Seattle Pain Relief offers cutting edge treatments with a Board Certified doctor. Medication management and interventional procedures are provided, with success rates exceeding 90%. Procedures such as radiofrequency ablation, spinal cord stimulator implants and morphine pain pumps are offered.
Most insurance is accepted. For more information and scheduling with the top pain management center in Seattle, call (855) WASH-PAIN.