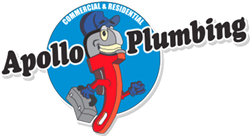 (PRWEB) December 13, 2013
One of the main social centers of any home is the kitchen. This room can also be the one of the biggest hassles as far as plumbing is concerned, though. A brand new article from a Washington based plumbing company, Apollo plumbing, discusses how homeowners can prevent the hassle in the approaching year. The article can be read here.
Prevention is better than correction. It is both cheaper and more efficient, and that is the first point made in the article. Rather than replacing a broken pipe, homeowners could have had the clogging problem fixed early on. Instead of replacing a sink or even a bathtub, homeowners could call a plumber early on and fix a small leak. In order to do this, Apollo Plumbing offers five tips for homeowners.
The first tip is that homeowners should pay attention to their pipes, making sure that their are no leaks or other visible issues. If the sink is draining too slowly, it could be a clog. Trying to fix it without professional help may only increase the pressure in the pipes, and cause a big mess. According to the article, this is a very common occurance.
A second tip offered is updating fixtures. "Vintage isn't in style when it comes to your plumbing. Many old pipes do not handle water and waste as efficiently as current models, and may also harbor such hazards as severe erosion or brittleness." It is not so much about keeping up with the trend as it is just handling wear and tear.
Do it yourself has always been a popular choice for consumers, because they believe they can save money. This may not always be the case, however. The third tip the article offers is hiring a professional. This is very important in the case of remodeling, since fixture installation can be a complex process, for example. Some homeowners actually will not save money through DIY plumbing, because of broken parts, clean up, and the huge amount of time needed to learn how to do something and do it.
About Apollo Plumbing
Apollo Plumbing is a longtime plumbing service provider in the Northwest. Graded an "A+" rating from the Better Business Bureau, their customer interaction and general service is valued by each homeowner or business who hires their qualified servicemen.