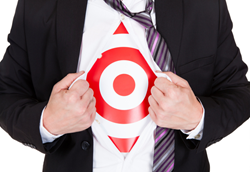 Following healthy SEO tactics, sound inbound marketing methodology, and your basic writing skills will help to ensure your content is a success.
Seattle, WA (PRWEB) December 01, 2014
The latest article from Fannit.com, an inbound marketing company from Seattle WA, describes 7 steps for content writers to follow to ensure they produce effective, high-quality content that will pull better rankings and more consumer interaction.
The article begins by conceding that creating high-quality content all day every day can be draining. Some writers get writers' block. But Fannit explains that there are ways to make sure that content writers can hit the mark each time.
Their 7 steps focus on following proper SEO tactics, inbound methodology, and basic good writing skills. Being sure to target the correct audience is their first step, suggesting that no content writer gets going without first researching and analyzing who their target demographic is. What do they like? What voice/style is best to reach them?
The article also provides tips on how to build an effective title, how to structure a blog post to appeal to readers and scanners alike, and how to choose an appropriate topic. Once these basics are learned, the writing can be done. Writers are urged to keep in mind throughout the entirety of their article who their buyer persona is, and what voice will attract them most— while adhering to the voice and culture of their company as well.
They don't fail to feature the vital importance of excellent writing either . Fannit reminds writers of the incredible importance of proofreading and spell checking content.
"Nothing says 'we are inept' more than a poorly constructed article with spelling errors and shocking grammatical mistakes," Fannit states. This can deter customers and visitors. Writers need to remember that while they are marketers, they are writers first and must be sure to create pieces, no matter how insignificant they might seem, that are well-written.
About Fannit
Fannit.com is a full service internet marketing agency that helps companies increase their revenue by online growth through Inbound Marketing. They service Seattle area and U.S. based companies with content development, SEO, PPC, E-mail, Press Release, and Website Conversion Optimization.
Fannit
2911 Hewitt Ave
Everett WA 98201
425-359-7989