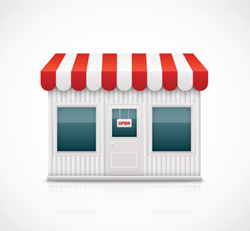 Learn the best local SEO strategies for 2015 to keep up to date and effective with your marketing campaigns.
Seattle, WA (PRWEB) December 30, 2014
Fannit.com, an inbound marketing company based in Seattle, WA, has their own predictions on what the coming year will bring for SEO. In their most recently released article, they address the marketing strategy that they suspect with be a vital for businesses this coming year - local SEO in the '7-Pack'.
With 2014 practically over, every marketer is turning their minds to this coming January, wondering what else could be in store for SEO - and how local SEO is going to be the heavy-hitter of the year.
In their article, Fannit explains the difference between local and national SEO, stating that while both are based on backlinks, on-page factors, indexing, and social media, local SEO requires businesses to claim a local profile through several online platforms. Google and Bing are listed as likely platforms to choose.
This local listing helps businesses show in localized online searches, especially beneficial for that large percentage of businesses that rely mainly on local or regional customers.
Keith Eneix, CEO and co-founder of Fannit, advises in his article that obtaining citations and utilizing services from software and businesses that excel in building out social profiles and improving local citations is an excellent way for businesses to increase their local search engine rankings.
The goal, as the article explains, is to get businesses into the 'local 7-pack,' a listing of local businesses related to the searched keywords — a way to quickly and effectively increase traffic and, ultimately, generate more leads for businesses.
To learn more about Fannit's inbound marketing services and 7-Pack local SEO optimization visit their website: http://seattle-seo.net/
About Fannit
Fannit.com is a full service internet marketing agency that helps companies increase their online presence through engaging and well placed content. They service Seattle area and U.S. based companies for content development, SEO, PPC, E-mail, Press Release, and Website Funnel Optimization.
Seattle SEO llc
1026 Madison Street,
Seattle, WA 98104
(206) 203-8415