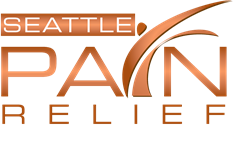 Over 25 treatment options are provided at Seattle Pain Relief, including some that may offer up to 2 years of consistent pain relief!
Seattle, Washington (PRWEB) May 27, 2015
The top Northwest pain center, Seattle Pain Relief, is now accepting all LifeWise PPO plans for treatment. The Double Board Certified Seattle pain management doctor offers over 25 unique treatment options, with over 90% pain relief success. Call (855) WASH-PAIN for more information and scheduling.
LifeWise health insurance is the leading plan for individuals in the state of Washington, with over 100,000 individuals being covered. Seattle Pain Relief provides state-of-the-art pain therapies for patients, and both medication management and interventional procedures are offered. Some of the treatments provide over a year of consistent pain relief, such as radiofrequency ablation. The procedure has been revolutionary for chronic back and neck pain, and is now being used to relieve migraines, knee pain and abdominal/pelvic pain.
Additional treatments include medial branch blocks, joint injections, selective nerve blocks, Botox injections, occipital blocks and several types of epidural injections to name a few. All types of pain conditions are treated, including neuropathy, spinal stenosis, failed back surgery, arthritis, migraines, scoliosis, fibromyalgia, back/neck pain and more.
By offering over 25 unique treatments, each patient receives a customized regimen that improves success rates. The vast majority of patients are able to achieve relief and avoid the need for potentially risky surgery.
In addition to LifeWise health plan, insurances also accepted include United, Aetna, Humana, Medicare, Cigna, BCBS, Premera, FirstChoice, Regence, Uniform Medical, Workers Compensation and Personal Injury claims.
Patients are seen from a broad area including metro Seattle, Federal Way and Tacoma. Call (855) WASH-PAIN to schedule with the top pain management doctors in Seattle and the Northwest.