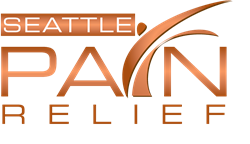 Sphenopalatine Ganglion Blocks are a great procedure for all types of facial pain, and Seattle Pain Relief offers them!
Seattle, Washington (PRWEB) February 24, 2015
The top pain management clinic in Seattle metro, Seattle Pain Relief, is now offering sphenopalatine ganglion blocks for all types of facial pain. The treatment typically provides exceptional relief for a frustrating condition, and reduces the need for opioid medications. Call (855) WASH-PAIN for more information and scheduling.
Sphenopalatine ganglion blocks work well for many facial pain conditions, including head and neck cancer pain, acute and cluster headaches, herpes zoster pain, TMJ pain, CRPS/RSD and more.
The SPG blocks are administered as an outpatient procedure, with pain relief often being felt shortly afterwards. The procedure is often administered initially as a test procedure. If it works well, a longer lasting block is performed. For a permanent sphenopalatine block, small electrical currents are delivered to the ganglion through a special needle, heating and blocking the smaller nerves of the ganglion bundle.
The Seattle pain management doctor at the practice is highly skilled and compassionate, with additional therapies including radiofrequency ablation, Botox for migraines, spinal cord stimulator implants, several types of epidural injections, stellate ganglion blocks and occipital blocks just to name a few.
All in all, over 25 procedure options are available. Therefore, treatments are customized to provide the best outcomes, with the vast majority achieving relief and avoiding potentially risky surgery.
Results of the procedure have consistently exceeded 70% good to excellent outcomes. Several blocks may be necessary over a few months to achieve best results.
Most insurance is accepted at the pain management clinic in Seattle, including PPO's, Personal Injury Liens, Workers Compensation Claims (including L&I), Medicare and Apple. Call (855) WASH-PAIN for more information and scheduling with pain management Seattle trusts.