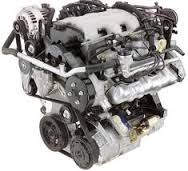 The search tools that are located on our website provide immediate access to sale pricing and warranty specs for all engines in stock.
San Francisco, California (PRWEB) September 30, 2013
The Vortec brand of General Motors produced engines has been in use since 1985 and is responsible for much of the horsepower success realized in GM produced vehicles. The Got Engines company is now selling second hand Chevy Vortec engines online for the 5.3 and 5.7 series editions at http://www.gotengines.com/blog/chevy-engines/chevy-53-v8-engines. This new sale pricing is scheduled to stay in effect for buyers through next year.
The preowned motors sale now announced includes the majority of motors that have been placed into popular GM trucks, SUVs and other vehicles since the early 1990s.
Engine buyers who are unable to locate a motor with a respectable amount of mileage can benefit from the sale pricing and quality of engines now placed online. This complete Vortec inventory is validated in appearance, quality and mileage before marketed to the public.
The sale pricing announced for the 5.3 and 5.7 series motors is part of a company wide GM price restructuring for the remainder of 2013.
The Chevrolet series motors in V8 size listed on the company website have received similar price incentives for all buyers this year. These prices are set to remain as one alternative to purchasing through secondary sources like auction companies online.
"The search tools that are located on our website provide immediate access to sale pricing and warranty specs for all engines in stock," a source for the Got Engines company said.
Integration of the programmed search system online has placed less of a need on the company customer service staff to deliver pricing and warranty information by telephone. These specialists remain available by phone at 1-866-320-1065 as a secondary resource for a person unable to find information about engine inventory listed online.
"The sales staff has been expanded this year and full online support is now provided along with thousands of research pages that exist for engine buyers to use when comparing prices and other engine data online," the source added.
The Vortec engines discounts are not expected to affect the limited warranty plans that are attached with all sales made of GM engines on the Got Engines website. The continued attachment of warranty protection with each sale is now offered as a bonus for every buyer using this company as a provider of preowned General Motors engines online.
About GotEngines.com
The GotEngines.com company is one of the top used engines retailers currently offering discounted prices for North American shipments of replacement automobile engines online. This company has consistently expanded its engines inventory since the year 2007. The GotEngines.com company website receives updates to its existing and new inventory each day to provide an accurate source of research for the public. The company toll-free customer service system is now in place to provide phone assistance for all customers. The low pricing that is monitored and announced by this company is now featured inside the simple to use system for engine researched placed on the company website.