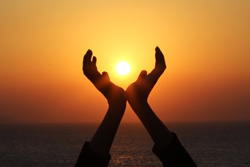 "People don't plan to fail...they fail to plan. This service is a way for us to help people make a plan that is best suited to them." --Andrew Zittell, Founding Partner, YBFP
San Rafael, CA (PRWEB) June 03, 2015
Andrew Zittell and Bruce Frankel are pleased to announce the launch of a wealth and estate plan second opinion service. This complimentary service provides entrepreneurs and investors with an opportunity to receive a check up on the fiscal fitness of their current plan. Just as people may pursue a second opinion when given a medical diagnosis on recommended treatments, Yerba Buena Financial Partners, LLC (YBFP) is providing individuals a way to receive a check up on their current wealth & estate plan.
"It is very risky for people to not have a plan for their personal finances," states Bruce Frankel, Managing Partner of YBFP. He continues, "We want to encourage people to not go through life with a plan by default. There is nothing a person or family has to lose by gaining a wealth & estate plan second opinion."
As a part of the Second Opinion Service, individuals will meet with one of YBFP's Principals/ Wealth Consultants for a 75 minute Personal Assessment. Following this, a Total Client Profile and Comprehensive Personalized Financial Analysis will be developed and presented, which includes detailed cash flows, tax analysis, budgets, risk/insurance analysis, estate plan analysis, stress testing, retirement analysis, as well as recommendations and ideas for action. These steps are a part of Yerba Buena Financial Partners, LLC's thoughtful discovery process.
Founding Partner of YBFP, Andrew Zittell shares, "This an opportunity for qualified individuals to receive an objective, comprehensive analysis in order to determine where they are with their personal finances today, where they want to be and ways for them to get there." Andrew continues, "People don't plan to fail…they fail to plan. This service is a way for us to help people make a plan that is best suited to them."
To qualify for the second opinion service from YBFP, you must have a minimum of $1 Million of investable assets, not including real estate. If you have questions as to whether you qualify, please contact Yerba Buena Financial Partners, LLC's office today. To learn more about the service or request an appointment, please visit our website.
About Yerba Buena Financial Partners, LLC
Yerba Buena Financial Partners, LLC is a private wealth management firm providing truly independent boutique service with a clearly defined dynamic process that seeks to grow and protect wealth. Based in San Rafael and San Ramon, CA. and with clients nationwide, we are dedicated to helping our select entrepreneurs, individuals, businesses, and non-profit clients make an even greater impact on the people and causes they care about deeply.
About Bruce Frankel
Bruce Frankel, MBA, CFP®, AIF®, is an author, speaker, and wealth consultant. With experience in international and domestic business issues and consulting, he serves as co-portfolio manager for Yerba Buena Financial Partners and is responsible for general business and operations management. With his deep knowledge of entity structuring, tax issues, and employee and executive benefits, Bruce is particularly well positioned to assist clients with business planning. He also enjoys using his knowledge and experience to implement investment plans for successful business owners and executives that will help them reduce their tax liability while also saving for retirement. His goal is to empower his clients to make informed decisions regarding their wealth in order to make an impact on the people and causes they care about deeply. His educational background includes an MBA in International Business & Entrepreneurialism with Honors from the EDHEC Business School in Nice, France, and a Graduate Certificate in Financial Planning from Golden Gate University. He is also a CERTIFIED FINANCIAL PLANNER™ professional and an Accredited Investment Fiduciary.
About Andrew Zittell
Andrew Zittell, founder of Yerba Buena Financial Partners, LLC, is a well-spoken and well-respected author, speaker, financial educator and wealth advisor. He is the firm's securities principal and compliance officer, and is a skilled financial professional with a passion for helping clients build, protect, and distribute their wealth. Andrew also serves as co-portfolio manager for the firm, and is responsible for product due diligence. With more than two decades of experience in financial services, he has deep knowledge of retirement, insurance, and estate planning. He enjoys helping family-owned businesses, and individuals who need assistance with estate planning.
Born and raised in New York, Andrew and his wife, Mia, have lived in the San Francisco Bay Area for over 35 years. He has been active in several community and volunteer organizations, including Special Olympics International, Christmas in April, Habitat for Humanity/New Orleans and Congregation Emanu-El/San Francisco.
Andrew Zittell and Bruce Frankel are Registered Representatives with and securities and advisory services offered through LPL Financial, A Registered Investment Advisor, Member FINRA/SIPC.