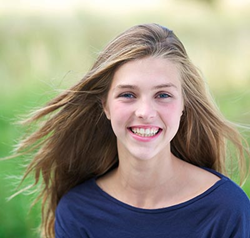 Millennials spend $1.6 trillion on home purchases and $600 billion on rent. In the next 5 years, we will have 8.3 million new Millennial household formations ~ Demand Institute
Minneapolis, Twin Cities Minnesota (PRWEB) September 29, 2014
The Demand Institute recently conducted a survey of 1,000 18-29 year olds to truly find out their desires when it comes to home buying. There is an important difference between being forced out of home buying due to the recent recession and an actual shift in Millennial preferences. One preference that continues to surface is that Millennials can afford to buy a home in the Twin Cities metro sooner than in many cities of similar size.
"Significant insights from the report confirm our hunch that Millennial age renters in the Twin Cities continue to aspire to own their own home, says Jenna Thuening, owner of Home Destination. "Findings from the Demand Institute that show a 48% plurality among survey participants in this age bracket prefer to live in the suburbs over an urban or rural environment will prove out as we follow Millennial homebuyer activity."
The September 16th report reveals the reasons Millennial survey participants indicated for wanting to move out of their parent's home:

71% for a better home or apartment that increases their quality of living
59% for more privacy or space than they currently have in a multi-generational home with family members
50% to establish a household that is easier to manage on their own terms
48% for the purposes of becoming a home owner and putting rental days behind
Millennials hoping to buy a home some day create a positive signal for the Twin Cities housing market, as these younger buyers obtain careers that support the income necessary to become homeowners and start thinking about having children. "The 25- to 34-year-olds have not given up on homeownership. The difference is that they are waiting a few years longer than previous generations," stated Herb Toulsey.
Top Findings about Millennial Households in the Latest Demand Institute Report
It is predicted that 8.3 million new Millennial households will be formed.
24% of 18-29 year olds currently own a home and 60% plan to purchase in the near future. 74% of Millennials plan to move within the next five years, with the need for better housing being the top cited reason.
55% of those surveyed except to have kids in the next five years and 64% expect to be married.
75% believe that owning a home is an important long-term goal but only 73% believe that ownership is an excellent investment.
38% of Millennials want their next home to be in an urban location while 48% want it to be in the suburbs.
88% of those surveyed own a car
44% believe that it will be difficult for them to qualify for a mortgage.
The increase of student loans per person does delay homeownership but a degree raises average lifetime income.
Researchers at the Shenehon Center for Real Estate at the University of St. Thomas' of Opus College of Business announced reasons they believe are behind why young people are waiting to purchase their first home in the Twin Cities. they are waiting until they feel secure in their career situation. "Young people are reluctant to commit to purchasing a home if they think there is a chance that they end up in a different job across town or in another city," according to the July 29th report titled Millennials Would Like to Buy a First Home, but are Waiting Longer to Make the Move. The 2nd big hindrance the heavy burden many Millennials have while carrying student loans. Paying down their student loans is necessary in order to obtain the financing needed to purchase a home.
With the current number of Millennial households tallying at 13.3 million today, nationally, these same younger home buyers will emerge from their family dwellings and blossom to 21.6 million households by 2018. As they have a chance to climb the corporate ladder or get a small business up and running, four in five anticipate their income earnings to improve within the five years, and three out of four plan to move into the first home they will own.
"These numbers help to explain why there has been a decrease in 20-29 year olds buying homes, as well as any trepidation they may have about purchasing properties. This study gives hope to the housing market since it quells fears that the intent of future homebuyers is shrinking," comments Thuening. While Millennials who live in the Twin Cities may be delaying major life decisions until later in age, they are still interested in starting families and buying a home.
About Home Destination - Twin Cities Real Estate:
Home Destination offers a loyal and committed real estate professional service that personally handles all the details of selling or purchasing a Twin Cities home. Highly regarded by peers as a Minneapolis metro expert for over 15 years, gain a skilled representative as guide to make the best possible housing decisions. Helping all ages, from Millennial home buyers to retiring seniors, Jenna Thuening offers the real estate experience buyers and sellers benefit from.
Contact:
Jenna Thuening
Web. http://www.homedestination.com
Email. jenna(at)homedestination(dot)com
Tel. 612-396-7832