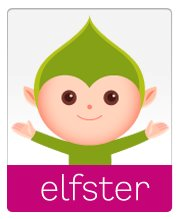 The Internet makes creating a Secret Santa participant list and managing the gift exchange easier than ever.
Incline Village, NV (PRWEB) October 26, 2014
Elfster.com, the top-rated Secret Santa generator, is proud to announce major upgrades to its 'how to' pages just in time for Christmas, 2014, beginning with its page on Secret Santa generation technology. The company is known as the market leader in the online gift exchange space, and its generator technology allows busy family member and office managers alike to set up and manage Secret Santa gift exchanges online.
"The Internet makes creating a Secret Santa participant list and managing the gift exchange easier than ever," explained Peter Imburg, CEO of Elfster.com. "Our proprietary generator technology allows the exchange organizer to upload participant names and emails and thereby generate the entire Secret Santa game easily and online. It makes gift exchange management easier than ever!"
For more information on the company's Secret Santa generator, please visit http://www.elfster.com/secret-santa-generator/. There one can read about how to set up a Secret Santa exchange, organizing the game and generating the participant list and rules.
Secret Santa Generators: Pre- and Post-Internet, Pre- and Post-Elfster
Prior to the growth of the Internet, family Secret Santa organizers had to put pen to paper to devise their family participant list. Similarly, busy office managers faced the same task: identify who would participate in the gift exchange and organizing the exchange itself. With the advent of the Internet, and especially of email, much of this task became easier as participants could email in their information. Elfster.com brought social media to the gift exchange system, allowing the holiday gift exchange organizer to upload potential participants and their emails, and with a click of a mouse, email invitations. The participants then respond yay or nay, and Elfster.com generates the complete Secret Santa process. This generator process takes place behind the scenes, and participants can even email hints to each other, and use wish lists for their desired gifts. Many in the industry, therefore, speak of the pre- and post-Elfster era in Secret Santa.
About Elfster.com
Elfster is the Web's top-rated online Secret Santa generator. Participants use the company's tool to organize a holiday gift exchange of any type, learn Secret Santa rules or how to play, organize family, office or friends and generally keep track of your holiday or Christmas gift exchange all conveniently online. Elfster makes it easy, free, and fun!
Elfster.com
http://www.elfster.com/