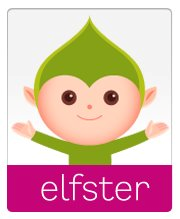 Everyone these days is concerned about email privacy.
New York, NY (PRWEB) October 30, 2014
Elfster.com, the top-rated Secret Santa generator, is proud to announce upgrades to its website just in time for the Christmas, 2014, season. Among the concerns of users has been email privacy, and especially the search for a 'Secret Santa Generator No Emails,' which is industry nomenclature for email privacy.
"Everyone these days is concerned about email privacy," explained Peter Imburg, CEO of Elfster.com. "Our proprietary Secret Santa generator technology uses emails to communicate with the exchange organizer and with participants. Some competitors have abused the email privilege, and so we wanted to clarify and upgrade our generator page and privacy page to emphasize that we are the 'gold standard' of email in the industry."
For more information on the company's Secret Santa generator, please visit http://www.elfster.com/secret-santa-generator/. There one can read about how to set up a Secret Santa exchange, organizing the game and generating the participant list and rules. The privacy link on the bottom of the page further explains the company's industry-leading privacy policy.
Secret Santa Generators: The Use of Email Technology
Online Secret Santa generators such as Elfster.com make setting up and managing a family Secret Santa or office Secret Santa easier than ever. Elfster.com uses proprietary social media technology and email alerts as well as email logins to manage the Secret Santa gift exchange. Initially, the gift organizer inputs the email addresses of possible game participants. Elfster then sends an email invitation to participants, based on the authority of that organizer. In this way it is not dissimilar to a direct email, the only difference being that Elfter.com's technology does the hard work for the organizer. Then, if participants respond in a positive fashion, they are prompted to set up their own Elfster account and participate in the Secret Santa exchange. The company has a strict privacy policy and is recognized as the industry leader in the respectful use of participant emails. Those searching for a 'Secret Santa Exchange No Email' are happy to find a company that uses email technology in a respectful manner.
About Elfster.com
Elfster is the Web's top-rated online Secret Santa generator. Participants use the company's tool to organize a holiday gift exchange of any type, learn Secret Santa rules or how to play, organize family, office or friends and generally keep track of your holiday or Christmas gift exchange all conveniently online. Elfster makes it easy, free, and fun!
Elfster.com
http://www.elfster.com/