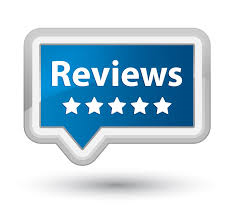 The new 2014 home security company reviews are now live on securitysystemreviews.com for free.
Philadelphia, Pennsylvania (PRWEB) March 12, 2014
In its Home Security System Company Reviews for 2014, SecuritySystemReviews.com has released updated reviews of FrontPoint Security, LifeShield Home Security, ADT Security, Vivint Home Security, and Protect America. With inputs from third party uses and industry experts, these reviews were products of thorough assessments and are very much different from the usual company profiles and public releases found online.
SecuritySystemReviews.com's review revealed that FrontPoint Security offers the best the industry has to offer. It offers the latest GE Wireless security systems, 100% cellular monitoring, mobile access and home automation at one of the best values in the security system industry. Aside from a simple Do-It-Yourself installation feature and 30-Day Risk Free Trial, it was also noted that this security system company's monthly monitoring packages come with 100% cellular monitoring at the best prices around.
LifeShield Home Security, meanwhile, made it to SecuritySystemReviews.com's list this year because of its little up-front cost, low monthly monitoring fees, and easy-to-use equipment. Serving customers in all 50 states, this company is deemed to be the best choice for those who move around a lot. It offers proprietary wireless security systems that are easy to install and move.
SecuritySystemReviews.com has also included ADT Security in its list of top security system companies because it offers plenty of options, great prices and stellar customer service. Citing the company's 100 years of operations, the review site noted that AFT has tons of Authorized Dealers around the country who are offering high quality equipment, free systems with professional installation, multiple monitoring options, and online and mobile access. It also recognized ADT's same day installation service.
In its Protect America review, SecuritySystemReviews.com noted the company's low up-front costs and economical monthly monitoring. It also uses GE Equipment and provides remote access, cellular monitoring, and home automation. Another thing that makes it a great choice for home security is that it offers some packages for free. It also has offers one of the best customer service as it is known for patiently walking customers through installations over the phone.
SecuritySystemReviews.com's Vivint review, on the other hand, highlighted the company's wide array of security system technology offered at great values. It offers 100% wireless and 100% cellular security systems along with an abundance of home energy management products like home appliance control, light management, thermostat control, and even solar panel offerings.
Complete review of the above mentioned home security system companies could be read at AlarmSystemReport.com to help consumers make the best purchasing decision possible.
About SecuritySystemReviews.com
SecuritySystemReviews.com's home security system company reviews are a must-read for security system consumers as it offers timely and accurate information on the latest security system technologies and innovations. Its findings and recommendations are backed by a team of seasoned experts who have enough knowledge and expertise of the industry.