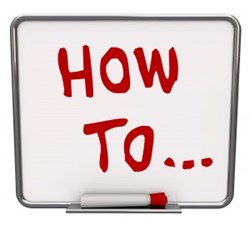 With the holidays approaching scams are becoming more and more popular as con-artists try to make a quick buck. Be aware at the types of scams out there before you fall victim to one.
Portland, OR (PRWEB) December 22, 2013
Scams are everywhere in today's modern times. In fact, what used to be a rare occurrence now seems unavoidable. The home security professionals at SecuritySystemReviews.com have created a list of tips to help consumers avoid today's most common scams. Security System Reviews is a home security system review tool to help consumers compare security system companies, and they have frequently updated reviews, including a new ADT security review.
1. One of the newest and most prevalent scams involves advertising fake rental properties on sites like Craigslist. Often, scammers will advertise properties that don't actually belong to them. Typically, the scam works when the renter wires money to the scammer, and then they don't hear back from the supposed landlord. To combat this problem, it's advisable that consumers go through established rental companies and never wire money to anyone. It's best to always pay for a rental property using a credit card, so the transaction is traceable.
2. The newly enacted Affordable Care Act has created a number of new scams. People will receive phone calls and other solicitations from scammers saying they're responsible for signing a consumer up for "Obamacare." In order to avoid any healthcare related scams, consumers should never give their Social Security number of personal information to anyone contacting them by phone or email.
3. Some companies post information, such as traffic tickets, online and then consumers are told they must pay to have the information removed. This information should be removed for free, at the request of the individual, and most of the information can't legally be posted online anyway. It may be necessary to contact a law enforcement agency about this situation.
4. Door-to-door salesman often pose as representatives of home security system companies, and convince consumers to sign lengthy contracts or change their home security company. To avoid these scams, always verify with your alarm company before signing anything, and don't purchase a system from a pushy salesman who appears at the door.
5. To avoid the majority of today's most common schemes and fraudulent situations, consumer protection agencies recommend that consumers never deposit a check into their account, and then wire funds anyway. This is a very prevalent way that scammers receive money. If the check is fake, the person who deposited it becomes responsible for the lost funds.
6. Consumers shouldn't play foreign lotteries. Most often, any foreign "lotteries," are a scam that should be avoided.
About SecuritySystemReviews.com
From North Carolina security systems, all the way to Washington security systems, Security System Reviews is the leading third-party provider of information for consumers considering the purchase of a home security system. The site provides a number of valuable resources, including reviews, rankings, coupons and discount codes that can be used toward the purchase of a quality home security system.