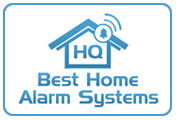 View the latest home security company reviews online at BestHomeAlarmSystemsReviews.com.
Chicago, IL (PRWEB) September 27, 2013
BestHomeAlarmSystemsReviews.com, the leader in independent home security systems reviews, has released the results of their 2013 home security systems reviews and published them on their website. The independent home security reviews site is now committed to releasing quarterly updates on the top home security companies.
To view the 2013 reviews and rankings, please visit BestHomeAlarmSystemsReviews.com at:
http://www.BestHomeAlarmSystemsReviews.com
According to Mike Bristow, the senior editor for BestHomeAlarmSystemsReviews.com, "In the ratings formula the staff prioritized customer service and put the customer experience before everything else. This approach is what sets BestHomeAlarmSystemsReviews.com apart from other review sites. The team's mission is to ensure the most accurate and up to date information regarding home security companies is readily available to the consumer - making it easy to make an informed decision on the best security system for their family."
To view the top five home security system companies in a side-by-side comparison, please visit BestHomeAlarmSystemsReviews.com at:
http://www.BestHomeAlarmSystemsReviews.com
Consumers will find key information on home security system companies including reviews on pricing, equipment and monitoring plans. The top five home security system companies include:
FrontPoint Security: FrontPoint Security is the leader in the home security industry that maintains an excellent customer service record. FrontPoint Security provides their customers with the safest type of monitoring connection available - cellular monitoring. FrontPoint also partners with Alarm.com an industry leader in integrating mobile access and controls with home security systems.
Protect America: Protect America is also an industry leader in providing wireless home security system solutions for over 20 years. Protect America makes it easy for home security shoppers to select the best home security system for their home by offering multiple free home security equipment.
ADT Security: ADT Security is the largest home security provider in America, with over a 6 million customer base. ADT Security offers a wide range of options, from security equipment to monitoring plans. ADT Security also has the largest local presence among the top home security system companies.
LifeShield Security: LifeShield Security is known for quality customer service and affordable pricing. With an A rating on the Better Business Bureau, Lifeshield is an excellent option.
Vivint: Vivint delivers high-end home security and home automation equipment to their customers. Vivint maintains a large network of home security technicians and professional installers. Vivint is an excellent choice for consumers who are interested in home automation.
About BestHomeAlarmSystemsReviews.com
BestHomeAlarmSystemsReviews.com is an industry leader providing in-depth home security system reviews and security company comparisons. With a goal of ensuring the best information is readily available for home security system shoppers, BestHomeAlarmSystemsReviews.com is dedicated to helping families protect their homes and loved ones.