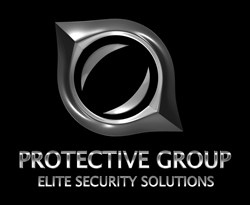 Bohemia, NY (PRWEB) August 19, 2013
On August 19, John Monderine, CEO of corporate security provider, The Protective Group, comments on an August 13th article published by Long Beach Business Journal titled "Surveillance Systems Offer Small Business Security, Efficiency," which discusses how surveillance security systems are becoming better as the cost becomes less.
The article discusses Ken Buck who is the owner of Joe Jost's in Long Beach. Decades ago Ken installed a surveillance system. This system was a collection of cameras wired through the walls that allowed video to be recorded on tape. Nowadays, Ken uses a system that is connected wirelessly.
The benefits of utilizing a wireless set-up for surveillance are infinite. Ken is able to view what ever the cameras see on any of his smart devices. He watches at home on his tablet, computer, and smartphone. Through a program called the Long Beach Common Operating Picture, the Long Beach Police Department can access and monitor Ken's outside camera footage. "If something were to transpire within the range of those cameras, the police have access to the footage," Buck said.
"Because it's wireless, the cost for installation and maintenance are much less then the systems of yesterday. Many of our clients use these low cost, globally accessible systems as a solid element of their corporate security," says John Monderine, CEO of Long Island Corporate Security provider, The Protective Group.
The Protective Group is an elite full service private security firm with specializations in special event security, corporate security, private investigators, insurance investigators and surveillance. It's top-notch professional security guards have over 150 years of combined law enforcement service and its security personnel are physically fit, professional, athletic, and completely dedicated to ensuring events proceeds without a hitch. From charity runs and fashion shows, to fundraisers and art shows, the Protective Group instills confidence and assures safety at an exclusive event or place of business.
#####