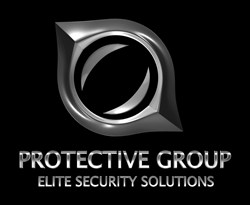 Bohemia, NY (PRWEB) August 20, 2013
On August 20, John Monderine, CEO of Long Island Provider of Security Guards, The Protective Group, comments on a August 16th article published by The DCist titled "The Reef Closed After Staff Security Guard Allegedly Stabs Patron (UPDATE)"which discusses how a security guard might have stabbed someone during an altercation with the victim and his brother.
The Alcoholic Beverage Regulation Administration has revoked the liquor license of a popular Adams Morgan weekend spot after a stabbing took place.
After reviewing case reports sent by the ABRA the DCist reported "around 2:00 a.m. two brothers tried to go upstairs to The Reef's roof deck, but were denied entry by one of the bar's security guards. Apparently, this led to a verbal dispute that soon became heated. The security guard "went after and initiated a physical confrontation, resulting in ... fighting on the second level stairwell landing." When one brother came to the aid of the other, the security guard then "stabbed him about the neck, shoulder, left arm, and left side,"
From the point of view of the security guard the DCist reported "The ABRA report also details the security guard's version, in which he claims that one of the brothers—intoxicated—was coming down the stairs from the third floor, stumbled, and fell onto the security guard on the second level landing, wherein "two or three other individuals started to attack him while he was on the floor," presumably because they thought he was beating up their friend. He then called to the other security guards for help."
John Monderine, CEO of The Protective Group, comments with, "Many bars, clubs, and parlors think that just buy having someone working as security that they have trusted security. Some establishments look to friends and family members to work as their security. Those people do not have proper training. Some may even have a criminal record, or even a history of violence. Before the D.J., the Bartenders, and the décor, security should be the first and most important concern of any alcohol based business. Working with a certified experienced company like The Protective Group, should be the only option. We mostly hire active or former law enforcement. Through that type of history these individuals are certified and more then capable to defuse theses situations."
The Protective Group is an elite full service private security firm with specializations in special event security, corporate security, private investigators, insurance investigators and surveillance. It's top-notch professional security guards have over 150 years of combined law enforcement service and its security personnel are physically fit, professional, athletic, and completely dedicated to ensuring events proceeds without a hitch. From charity runs and fashion shows, to fundraisers and art shows, the Protective Group instills confidence and assures safety at an exclusive event or place of business.
#####