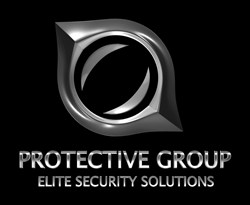 Bohemia, NY (PRWEB) October 07, 2013
The Protective Group, a leading security company in Long Island, responds to a September 14th article published by ABC NEWS Houston regarding a Houston business owner who has experienced recurring issues with break-ins and theft within the past six months.
According to the ABC NEWS Houston article titled "SW Houston business owner frustrated by another break-in," store owner Fowzie Idris is extremely disgruntled about the situation in his Greenridge shop. The thieves broke in, vandalized his shop, and stole money and products. According to the article, "The crooks broke in some time overnight, first cutting the power to the store, then breaking into the vacant storefront next door. One inside, they tore through the drywall to gain access to the convenience store." In a separate incident, the shop was robbed at gunpoint.
Idris has invested in a security surveillance system, and he will be reviewing the tapes for any useful footage. However, Idris is concerned with the safety of his employees and the uncertainty this situation brings. He encourages anyone with information regarding the break-in to contact the authorities.
"For me, it's just like what is next?" Idris asks in the article. "When you go home, what's going to happen? How do you sleep? Is the employee alright? That is something. You cannot sleep."
John Monderine, CEO of the Protective Group, a leading security company, suggests a couple of different methods for preventing future burglaries. "Break-ins and robberies are a serious concern for businesses these days," he says. "Idris already has a surveillance system, which is good. However, the system shut down when the power to the store was cut. The presence of security guards during certain parts of the day or a more sophisticated security system could help deter burglars."
The Protective Group is an elite full service private security firm with specializations in special event security, corporate security, private investigators, insurance investigators and surveillance. Its top-notch professional security guards have over 150 years of combined law enforcement service and its security personnel are physically fit, professional, athletic, and completely dedicated to ensuring events proceeds without a hitch. From charity runs and fashion shows, to fundraisers and art shows, the Protective Group instills confidence and assures safety at an exclusive event or place of business.
#####