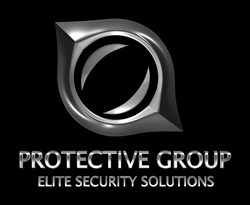 Bohemia, NY (PRWEB) October 09, 2013
The Protective Group, a leading security company on Long Island, responds to a September 30th article published by the Detroit News titled "Use new tools to fight auto insurance fraud."
The article discusses ways that the state of Michigan will be using new pieces of technology to combat auto insurance fraud. To underline the severity of the situation, the article notes that the results of a 1-day spot check in Michigan revealed 16% of the presented insurance registration documents were fraudulent. Fraud in the auto insurance industry in Michigan causes an increase in auto insurance costs around the state, according to the article.
There are multiple initiatives in Michigan to combat the auto insurance fraud issue. Ruth Johnson, the Secretary of State in Michigan, started the Fighting Auto Insurance Rip-offs initiative. This initiative includes the state police, prosecutors, officials and leaders within the insurance industry. According to the article, Johnson "said there will be special training for the staff and the department will aggressively suspend the registration of vehicles whose owners don't have insurance."
Another initiative is spearheaded by state Rep. Aric Nesbitt. According to the article, Nesbitt "has introduced a bill that would allow law enforcement to use the latest technology to crack down on drivers who have fraudulent registration documents. It could also help honest vehicle owners prove they have the required insurance."
John Monderine, CEO of the Protective Group, a leading event security company, applauds the state of Michigan for pursuing new auto insurance fraud technologies. "Adopting this new technology allows the state to use its police force as an auto insurance investigator. If successful, Michigan's initiatives will help benefit insured drivers in the state as well."
The Protective Group is an elite full service private security firm with specializations in special event security, corporate security, private investigators, insurance investigators and surveillance. Its top-notch professional security guards have over 150 years of combined law enforcement service and its security personnel are physically fit, professional, athletic, and completely dedicated to ensuring events proceeds without a hitch. From charity runs and fashion shows, to fundraisers and art shows, the Protective Group instills confidence and assures safety at an exclusive event or place of business.