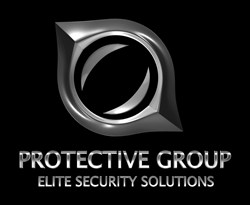 Bohemia, NY (PRWEB) October 17, 2013
The Protective Group, a leading event security company on Long Island, responds to an October 11th article published by WMBF NEWS titled "City beefs up security ahead of Oktoberfest."
The article discusses newly implemented proactive security changes for large scale events in Myrtle Beach, South Carolina. Because large events can attract thousands of visitors, event security poses a real problem. In the aftermath of the Boston Marathon bombings, city officials are taking event security very seriously. According to city spokesperson Mark Kruea, "Our goal is to make sure people feel safe when they come to our large events."
One large security change will be that event staff will be clearly identified via an orange "City Staff" vest. The staff has also gone through extensive training to help prevent security threats. As stated by Kruea in the article, "We want to make sure we're being as safe as we possibly can be." The city of Myrtle Beach also encourages anyone who sees suspicious activity to contact the authorities. According to the article, they will put up "If You See Something Suspicious, call 843-918-1382" signs during the event.
John Monderine, CEO of the Protective Group, a leading event security company, discusses the benefits of increased security. "Security is of paramount importance, especially when it comes to large public events. Having the event staff wear orange makes them more recognizable should an emergency occur. There will be a lot of alcohol consumption during Oktoberfest, so event staff, security guards and the police need to be prepared to deal with any situation that may arise."
The Protective Group is an elite full service private security firm with specializations in special event security, corporate security, private investigators, insurance investigators and surveillance. Its top-notch professional security guards have over 150 years of combined law enforcement service and its security personnel are physically fit, professional, athletic, and completely dedicated to ensuring events proceeds without a hitch. From charity runs and fashion shows, to fundraisers and art shows, the Protective Group instills confidence and assures safety at an exclusive event or place of business.
#####