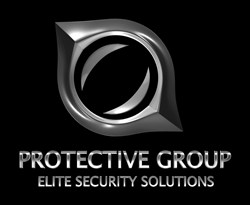 Bohemia, NY (PRWEB) October 25, 2013
The Protective Group, a leading security company on Long Island, responds to an October 13th article by the Wichita Eagle titled "Cyber private investigator in Wichita: No one has secrets anymore."
The article discusses the numerous ways that individuals are being tracked online – through both legal and illegal means. Surveillance cameras, mobile phones, web browsing history, credit card information and other types of data are being collected by groups every day. These pieces of data can also be hacked and stolen. The article notes, "Businesses, city halls, online shopping sites, insurance companies, banks: if they get hacked, we get hacked."
Ravi Pendse, a Ph.D. researcher on hacking and cyber security, says in the article that the world of hacking has evolved. "In the early days of hacking, the person hacking might be some 14-year-old trying to see what he could do. But now state actors (countries) do it. [...] Criminal gangs hire very intelligent people to steal money from banks." Emery Goad, a private investigator interviewed in the article, warns individuals to "make the assumption that you have no secrets" at home, in a public place or in a private building.
John Monderine, CEO of the Protective Group, a leading private investigator and insurance investigator firm, believes that cyber investigators are becoming an increasingly important part of the security industry. "There is so much data being stored electronically these days. Cyber security investigators need to possess a completely different set of skills than traditional private investigators because they are dealing with the online world."
The Protective Group is an elite full service private security firm with specializations in special event security, corporate security, private investigators, insurance investigators and surveillance. Its top-notch professional security guards have over 150 years of combined law enforcement service and its security personnel are physically fit, professional, athletic, and completely dedicated to ensuring events proceeds without a hitch. From charity runs and fashion shows, to fundraisers and art shows, the Protective Group instills confidence and assures safety at an exclusive event or place of business.