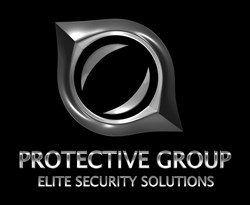 Bohemia, NY (PRWEB) October 30, 2013
The Protective Group, a leading security company in Long Island, responds to an October 8th article published by the Sheboygan Press titled "Lakeland College to arm security guards for first time."The article discusses Lakeland College's decision to arm its campus security guards with .45 caliber Glocks in November. Lakeland College is located in Sheboygan County, Wisconsin.
According to the article, the decision is "a move school officials say is more a sign of the times than a response to any ongoing threat at its rural campus.School officials began considering the change about a year ago in response to gun violence at other U.S. college campuses and the belief that Lakeland's unarmed security staff needs to be prepared for similar scenarios, however unlikely."
Nate Dehne, the overseer of school security, only recalls one campus gun-related incident in the last ten years, where a non-student visitor using a college athletic facility became involved in an argument with a student and brought a gun back to campus.The article noted that "the situation ended without any injuries." According to Dehne, arming the security guards will give "them the tools of their trade to keep us safe and to keep them safe."
John Monderine, CEO of the Protective Group, a leading security firm on Long Island, supports Lakeland College's decision to arm the school's security guards. "Even though the risk of an incident is low, it does not hurt to be prepared. This move will increase security - as long as the security guards are properly trained."
The Protective Group is an elite full service private security firm with specializations in special event security, corporate security, private investigators, insurance investigators and surveillance. Its top-notch professional security guards have over 150 years of combined law enforcement service and its security personnel are physically fit, professional, athletic, and completely dedicated to ensuring events proceeds without a hitch. From charity runs and fashion shows, to fundraisers and art shows, the Protective Group instills confidence and assures safety at an exclusive event or place of business.