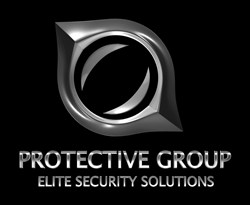 Bohemia, NY (PRWEB) November 01, 2013
The Protective Group, a leading security company on Long Island, responds to an article that discusses the recent popularity in services provided by insurance brokers.
The implementation of the Affordable Care Act, otherwise known as Obamacare, has increased the demand for insurance brokers, according to an October 23rd article by the Business Insider titled "Is Health Insurance Broker The Next Hot Job In America?"
The article notes that the number of individuals trying to purchase insurance policies has skyrocketed due to this new act. Because many people do not have the knowledge to pick the best policy, they turn to the expertise of insurance brokers.
According to the article, "The demand for brokers has increased since the U.S. government gave online brokers permission in July to enroll clients in subsidized plans offered through the federal and state health-care exchange." The article also cites hiring data from insurance firms. One firm, GoHealth, has already hired 650 new insurance brokers this year.
John Monderine, CEO of the Protective Group, a leading insurance investigator provider, discusses reasons why insurance brokers will be in high demand. "Due to the new insurance rules outlined in the Affordable Care Act, many individuals here in the US need to purchase or update their insurance policy. Health insurance policies have also gotten more and more complex, so often times professional advice is required to pick the proper plan. Since health insurance brokers are paid commission by the insurance companies, they are actually free for individuals. I expect many people to seek insurance brokers in the near future."
The Protective Group is an elite full service private security firm with specializations in special event security, corporate security, private investigators, insurance investigators and surveillance. Its top-notch professional security guards have over 150 years of combined law enforcement service and its security personnel are physically fit, professional, athletic, and completely dedicated to ensuring events proceeds without a hitch. From charity runs and fashion shows, to fundraisers and art shows, the Protective Group instills confidence and assures safety at an exclusive event or place of business.