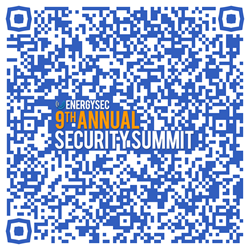 Security is the primary focus in the energy sector for all level of stakeholders. It's something we all must take seriously...
Denver, Colorado (PRWEB) July 18, 2013
EnergySec, the only nonprofit organization singularly focused on accelerating the security of the energy sector, today announced their 9th Annual Security Summit to be held Sept. 17-19, 2013 at the Magnolia Hotel in the heart of Downtown Denver. With more than 250 attendees expected from around the country, this summit will provide like-minded people the opportunity to learn about Industrial Control System security, industry-specific security compliance while interacting with industry security leaders in a casual, fun environment. This year's event will feature the most dynamic security thought leaders in the energy sector.
"Security is the primary focus in the energy sector for all level of stakeholders. It's something we all must take seriously and there is no better way to learn how to improve your organization's security than to listen to and engage with industry security leaders," Steve Parker, EnergySec's President said. "The EnergySec Annual Security Summit provides that space for people to engage with such leaders and technology enablers. The 2013 event is the premier energy sector security experience where the security professionals of the industry gather to discuss and solve real security problems, learn about related research and technologies, and share ideas to strengthen critical infrastructure security."
This year's summit will kick off with a keynote address by PhishMe, the event's premier sponsor, followed by a series of presentations and workshops, a majority led by utility security and compliance professionals who will offer insights about their security successes and share valuable lessons learned. Some of these presentations include:
Rapid Risk Assessment: A New Approach to Risk Management
Presented by: Andrew Plato, Anitian
Structured NERC CIP Process Improvement Using Six Sigma
Presented by Chris Unton, MISO
Cybersecurity for Energy: Moving Beyond Compliance
Presented by Gib Sorebo, SAIC
ICS Supply Chain Security: Learning from Recent Incidents and Other Sectors
Presented by Nadya Bartol, United Telecom Council
How I learned to Stop Worrying and Start Loving the Smart Meter
Presented by Spencer McIntyre, SecureState
Energy Industry Organizational Strategies to Increase Cyber Resiliency
Presented by Julie Soutuyo, Tennessee Valley Authority
The National Electric Sector Cybersecurity Organization's town hall meeting will be hosted at the summit. This town hall meeting will focus on Workforce Development in the ICS Workplace. Ask anyone working in the field at an electric utility about cybersecurity and the conversation will inevitably turn to the shortage of a qualified security staff with knowledge of our industry. The need to comply with NERC CIP standards, secure the rapidly proliferating smart grid technologies, and defend against the threat of cyber attacks targeting control systems, makes the short supply of cybersecurity talent a critical issue. This town hall meeting will highlight a variety of cybersecurity workforce development challenges facing the electric sector.
Registration for the 9th Annual EnergySec Summit is now open and space is limited. To ensure your participation and early bird rates, register today. For information about the event, including sponsorship opportunities, please visit: summit2013.energysec.org.
About EnergySec's Annual Security Summits:
EnergySec started producing its security summits back in 2005. This ambitious venture was the result of many successful regional meetings that simply outgrew their capacity. We needed to expand the conversation and accommodate the industry's need for more peer networking. Since 2005, there have been many security conferences established in the energy sector tackling everything from technical SCADA security topics to security legislation and compliance to plant physical security. We are one of the oldest and most mature summits bringing the most relevant and timely security topics to the forefront of discussion. For more than 9 years the EnergySec Security Summit has been the premier gathering for stakeholders in the energy sector focused on cybersecurity. Our summits give each attendee a rare opportunity to mingle with asset owners, government agencies, researchers, consultants, vendors and academia under one roof . You can find out more about the 9th Annual EnergySec Summit at summit2013.energysec.org.
###
If you would like to schedule an interview with Stacy Bresler or other EnergySec staff members, please call Stacy at 877-247-4732 or contact him via email - stacy.bresler (at) energysec (dot) org