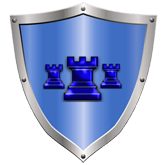 Our courses take theory to practice by situational events in real time for a hands-on immersive experience allowing the learners to further their expertise. Students simply need a web browser, internet access, and a desire to learn – Sean Hulbert
LIVERMORE, Calif. (PRWEB) June 07, 2017
Security Centric Inc. (https://www.securitycentric.net), has developed first of its kind wireless/IoT, cloud based, hands-on, cybersecurity virtualized labs and training courses. Their mission is to broaden the pool of prepared security practitioners and cultivate a globally competitive workforce in the ever changing world of cybersecurity.
Security Centric is a courseware development company that provides cybersecurity training courses through an elegant user interface. Courses and Labs are hosted in their datacenter allowing remote student training in a hardened and secure cloud environment. Students experience practical, real world scenarios through interactive In Real Life (IRL) security labs via a patent pending process that gives them access to their own isolated ecosystem. These labs do not use simulators or emulators. Security Centric's proprietary cloud technology keeps each student's lab environment secure and protected from that of other students. This hardened secure cloud environment allows students to launch attacks and visualize first hand, how to recognize a hacker's signature and to detect and mitigate a potential exploit. Sample lab series within Security Centric's new offerings include; Archimedes Analytics & Forensics, Fortress Wireless Security and Nemesis WIFI Hacking & Viral Labs.
"Our courses take theory to practice by situational events in real time for a hands-on immersive experience allowing the learners to further their expertise. Students simply need a web browser, internet access, and a desire to learn." – Sean Hulbert
According to Security Centric, they are the only company offering a realistic (In Real Life) hands-on immersive, condition based lab experience. Students only need an HTML 5 compliant browser to access the labs, making bootcamps a thing of the past. These labs have been designed to run with the utmost efficiency and the IoT/WiFi labs can be seamlessly integrated with existing Amazon Web Services, Skytap and Hatsize environments to name a few. Everything you can do on a physical server or in the workplace may be done at Security Centric through its highly scalable and engaging environment.
Security Centric can assess your current cybersecurity program(s) and guide you in further enhancements or new developments. They can apply their experience to enhance, enrich and contemporize curriculum, to preserve current instructional investments through audit, audit analytics, and consulting services to evaluate your current programs.
Currently, Security Centric is focusing their marketing efforts towards Universities, Enterprise Companies, Federal Government, Publishers, Educational Training Companies as well as the Individual Practitioner. Security Centric Inc. has a slew of new products in the works and an innovative vision for the future of scenario based cybersecurity training.
'Elevating Cybersecurity education to the next level with our world class training cloud!'
About Security Centric Inc.
Security Centric has over 25 years of practical experience in IT Security. Additionally, their team has experience working with the U.S. Navy, Marine Corp, FBI, local law enforcement agencies and Universities. They have also prepared theoretical hacking scenarios for the U.S. Department of Defense. Through thier expertise, Security Centric has developed a robust/dynamic Cybersecurity SAAS that aspires to strengthen IT Security worldwide. Security Centric Inc. is based in Livermore, California (https://www.securitycentric.net).
Contact:
Security Centric Inc.
info(at)securitycentric(dot)net
925-292-4309
M-F 8:00am-5:00pm