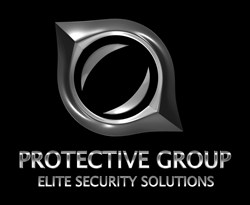 Bohemia, NY (PRWEB) October 05, 2013
The Protective Group, one of Long Island's leading corporate security companies, discusses a recent case in Miami where a woman was sentenced to 6 years in prison for her involvement in a car insurance scam.
The case is detailed in an article published by the Palm Beach Post on September 30th titled "Woman sentenced to six years in car insurance scam operated out of Forest Hill Boulevard chiropractic clinic." According to the article, the arrest is part of a larger federal investigation called Operation Sledgehammer, which "was named after the tool of choice for fraudsters who made millions in South Florida by staging accidents and then making bogus insurance claims."
The woman pleaded guilty to nearly 50 crimes, including money laundering and fraud. According to the article, she has agreed to testify against the other individuals involved in the crime in exchange for a reduced sentence. A US district judge also ordered her to pay $4.2 million in restitution.
The woman's boyfriend also had similar charges placed against him. Overall, the article reports that 92 individuals were indicted in connection with the scam. Some fled out the country, mostly to Cuba.
John Monderine, CEO of the Protective Group, a leading insurance investigator provider,suggests that individuals and companies consult an insurance investigator when they suspect fraud. "Here at the Protective Group, our seasoned claims specialists have many years of independent adjusting and claims investigation experience."
The Protective Group is an elite full service private security firm with specializations in special event security, corporate security, private investigators, insurance investigators and surveillance. Its top-notch professional security guards have over 150 years of combined law enforcement service and its security personnel are physically fit, professional, athletic, and completely dedicated to ensuring events proceeds without a hitch. From charity runs and fashion shows, to fundraisers and art shows, the Protective Group instills confidence and assures safety at an exclusive event or place of business.
#####