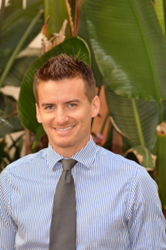 With various types of sedation treatments to match each application, there is no reason why people should not see a dentist
BEVERLY HILLS, Calif. (PRWEB) February 25, 2015
Beverly Hills dentist, Dr. Shaun Flynn, is now offering discounts on Sedation Dentistry as part of his campaign to eliminate dental phobia among patients. Dental Center of Beverly Hills provides a comprehensive list of services, such as dental veneers, dental implants, and all forms of cosmetic and general dentistry. New patients can expect a twenty-five percent discount on sedation dentistry services, but may not combine coupons with other offers.
"I wanted to bring affordable sedation dentistry to Beverly Hills," says Dr. Flynn. By offering this type of procedures at a lower cost over the nearby competition, Dr. Flynn hopes to encourage people with dental phobias to see a dentist regularly. "With various types of sedation treatments to match each application, there is no reason why people should not see a dentist."
Sedation Dentistry, also known as "Sleep Dentistry," is a term used when a patient is placed under an anesthetic to put nervous patients at ease. Patients who require extensive dental work to be performed in a short amount of time also benefit from sleep dentistry. "If you hate going to the dentist and have dental work that needs to be done, sleep dentistry is for you," says Dr. Flynn. The anesthetic may vary, ranging from minimal Conscious Sedation, to moderate, to deep sedation according to the patient's requirements. "I will work with you to determine the level of sedation to best meet your needs."
Dental Center of Beverly Hills serves greater Los Angeles including: Beverly Hills, Santa Monica, West Hollywood, Brentwood, Bel Air, Venice, Hollywood, Pacific Palisades, Culver City and West Los Angeles.
For more information about Dr. Flynn please read here, or visit http://www.dentalcenterofbeverlyhills.com
About Dr. Flynn
Education

University Of California Los Angeles, School of Dentistry
Loma Linda University, School of Dentistry
University of California Berkeley
Skills

Advanced Aesthetic Procedures
Invisalign®
Perio Surgery
TMJ Manipulation
General Dentistry
Cosmetic Dentistry
Media Contact, Karl Hirsch 818-244-3770 x 104