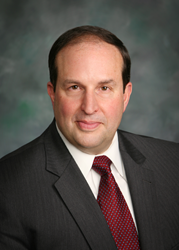 We are passionate about the benefits of systems engineering and recognize its value to the successful execution of projects.
Winchester, VA (PRWEB) February 27, 2014
Strategy Bridge International, Inc. today announced its expanded role in the SEDC 2014 conference. In addition to exhibiting at the event, Strategy Bridge Chief Executive Mark Wilson will be presenting two papers, entitled "Agile Systems Engineering – Navigating the Hype" and "Applied Systems Thinking". Vice President for Business Development Paul AmRhein will be moderating a panel of government and industry executives regarding their thoughts on "Systems Engineering Training: Best Practices and Challenges."
The conference, scheduled for April 3rd through 5th in Chantilly, VA is one of the premier networking events for Systems Engineering professionals. "We expect strong attendance by many of our clients including NASA and the intelligence community. In addition to the technical sessions, there will be key note addresses by the NASA Administrator and Intelligence Community Executives," commented AmRhein.
"As the leader in systems engineering professional development, Strategy Bridge is pleased to participate in SEDC 2014. We are passionate about the benefits of systems engineering and recognize its value to the successful execution of projects. The SEDC Conference provides an opportunity to work with similarly minded professionals to exchange ideas and lessons learned," added Wilson.
"With companies like Strategy Bridge and IBM providing exhibits and presenters, SEDC 2014 brings a breadth of capability and experience valuable to any systems engineer. The SEDC planning committee welcomes participation by industry and government to build on the success of the 2012 conference that had over 220 participants," commented Dr. Steven Dam, SEDC 2014 Conference Chair.
For more information regarding Strategy Bridge's capabilities or to learn more about the instructor and consultant opportunities that the industry leader can offer, visit our website at http://www.strategybridge.com. Follow us on Twitter: @StrategyBridge and on LinkedIn.
About Strategy Bridge
Strategy Bridge enables clients to bridge the gap between strategy development and desired operating results through systems thinking, systems engineering, decision analysis, and project management. Strategy Bridge offers facilitated planning workshops and focused consulting to guide strategy and systems development, project planning, and decision-making. Strategy Bridge master instructors average over 25 years of practical on-the-job experience running complex projects and teach a full portfolio of tailored courses designed to improve organizational performance in systems engineering, project management, and leadership.