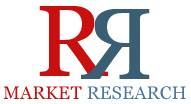 Insecticide treatment was the largest segment accounting for $1.57 billion of revenue in 2013. Cost effectiveness and ease of use are key factors for increasing popularity of insecticide treatment in the seed treatment market.
Dallas, TX (PRWEB) July 05, 2014
Global seed treatment market is projected to record a CAGR of 10.6% from 2014 to 2019. The estimation is a result of regular research & development in the industry, with increase in application of seed treatment in different industries. Seed treatment chemicals dominate the market in terms of value and market awareness of new target crops such as alfalfa and canola. The global insecticides market is flourishing due to the increasing pressure of meeting the food requirement of the ever-increasing population and the reducing size of arable land. The insecticides market is projected to reach a value of $16,436 million by 2019.
The report titled "Seed Treatment Market by Type (Chemical & Non-Chemical), by Application (Fungicide, Insecticide, Bio-Control, and Others) and by Crop (Cereals, Oilseeds, and Others) – Global Trends, Forecasts and Technical Insights up to 2019" (http://www.rnrmarketresearch.com/seed-treatment-market-trends-global-forecasts-2011-2016-market-report.html ) says, with a huge market potential and growing preference for seed treatment, the market is likely to witness considerable growth in the years to come. In 2013, corn acquired the largest share as a target crop; however, the market for soybean is projected to grow at the highest rate.
Factors such as cost, ease of application, innovative production practices, new product offerings, increased availability, and an advent of new pests are increasing the market for seed treatment industry, globally. Corn, soybean, and cereal crops are the major crops behind the current seed treatment market growth; however, there is a rising trend for the use of seed treatments on vegetables, rice, sugar beet, cotton, and oilseed crops. All the functions of seed treatment have been considered for this study and the market has been segmented and distributed based on the same. The growth rate may go higher in the next five years with regular investment in research & development, resulting in new products that have different applications.
Companies profiled in the 2014-2019 global seed treatment market research report include Bayer Cropscience AG, E.I. Du Pont De Nemours and Company, Monsanto, BASF SE, Advanced Biological Marketing, Morflora, Novozymes A/S, Nufarm Limited, Sumitomo Chemical Company Limited and Chemtura Corporation. Order a copy of this report at http://www.rnrmarketresearch.com/contacts/purchase?rname=62720.
Farmers want to reduce their losses in order to increase crop yield and increase profitability. Insecticides help to kill and inhibit the growth of insects that adversely affect crops, while being totally harmless to non-target organisms. These benefits of insecticides are driving their demand in the agrochemical industry. Organophosphorus compounds, pyrethroids, and neonicotinoids are amino acids, of which organophosphorus compounds are the most dominant insecticides.
The report titled "Insecticides Market by Type [Organophosphorus Compounds, Pyrethroids, Neonicotinoidsn Methyl Carbamate, and Others (Macrocyclic Lactones, Phenylpyrazoles, and Benzoylureas)], by Crop Type (Cereals & Grains, Oilseeds & Pulses, Fruits & Vegetables, and Others), & Geography – Global Trends and Forecasts to 2019" (http://www.rnrmarketresearch.com/insecticides-market-by-type-organophosphorus-compounds-pyrethroids-neonicotinoidsn-methyl-carbamate-and-others-macrocyclic-lactones-phenylpyrazoles-and-benzoylureas-by-crop-type-cereals-g-market-report.html ) analyzes the market with respect to the main geographical regions. It provides a comprehensive analysis of the insecticides market. The insecticides market is categorized by type, by crop type, and geography.
Rise in global food consumption and huge demand in regions with tropical climate are the major drivers of global insecticides market. Growth in bio-insecticides market and developing environmental-friendly insecticides are major opportunities for the players in this industry. Competitive landscape presented in this report covers information on agreements, partnerships, joint ventures & collaborations: most preferred strategic approaches, acquisitions & mergers, 2009-2014, agreements, partnerships, joint ventures & collaborations 2009-2014, expansions & investments, 2009-2014 and new product launches, 2009-2014.
Companies profiled in the global insecticides market research report for 2014-2019 include E.I. Dupont De Nemours & Company , BASF , Cheminova AS, Dow Chemical Company , Bayer Cropscience AG , Makhteshim Agan Industries , Nufarm Limited , Syngenta AG , Sumitomo Chemical Company Ltd. and FMC Corporation. The research gives an insight into the various strategies adopted by the leading companies, their SWOT analyses, and also tracks their developments. Order a copy of this report at http://www.rnrmarketresearch.com/contacts/purchase?rname=193853.
Explore more reports on agricultural chemicals market and other reports by MarketsandMarkets at http://www.rnrmarketresearch.com/publisher/MarketsandMarkets.html.
About US
RnRMarketResearch.com is a database of syndicated market research reports and in-depth studies covering 5000+ micro markets (http://www.rnrmarketresearch.com/report-index). Call +1 888 391 5441 with your industry research requirements or email the details on sales at rnrmarketresearch.com.