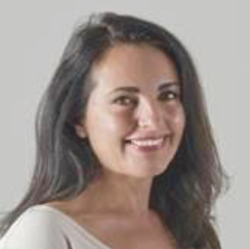 "Theodora is an outstanding addition to our team".
WASHINGTON (PRWEB) March 26, 2019
SeKON Enterprise, Inc. the premier management and technology consulting firm serving federal government health services is pleased to announce today that veteran operations and marketing executive Theodora Petrakis has joined the company as Vice President of Strategy and Business Development Operations.
Before joining SeKON, Ms. Petrakis held key leadership roles such as Vice-President of Operations, Vice-President of Operations and Business Development and Vice President, Marketing and Strategy which positions her perfectly for her new role with SeKON.
At SeKON, Petrakis will be responsible for leading the company's Strategy and Business Development efforts, which will contribute to expanding the company's relationships and business opportunities in the government health IT sector. In this role, Petrakis will manage and execute SeKON's Business Development life cycle process across multiple simultaneous pursuits and proposals.
A seasoned executive with nearly 30 years of experience, Petrakis brings significant understanding in organizational branding and market segmentation. With a track record of building highly effective business development organizations and proposal teams, Petrakis is committed to delivering value to clients, and generating passion for leading organizations to achieve their potential.
"Theodora is an outstanding addition to our team. She brings executive acumen, vision and a passion for excellence and growth to our enterprise. I couldn't be more excited to have her join our SeKON family," said CEO Dr. Angela Wilson.
About SeKON
Established in 1996 by Dr. Angela Wilson, SeKON Enterprise, Inc. is a privately held management and technology consultancy based in the Washington, DC Metropolitan Area. For more than 20 years, we have delivered our clients value by driving efficiency of operations and applying emerging technology with innovative techniques while being accountable for delivering excellence, transparency and ongoing collaborative communication. We have a proven record of helping our clients achieve their mission goals through dedicated support, partnering, thought leadership, value-added services and quantifiable benefits by engaging the best resources available. We are committed to solving problems that matter, achieving mission goals, and making a measurable impact on organizations and the stake holders they serve through the convergence of the right talent, tools and processes.