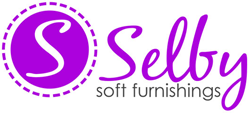 Our material is available in a dizzying array of patterns, colours and textures, and we have carefully selected each product to ensure both quality and value
Manchester, UK (PRWEB) February 14, 2015
Selby Soft Furnishings, a family operated business that features a large selection of upholstery material, curtain material and a wide variety of lovely cushions, bean cubes and more, has just added new quilted bean cubes and bean filled pouffes to the company's website.
As a company spokesperson noted, all of the newly-added products are exclusive to Selby Soft Furnishings in England, and all are made from upholstery grade, high quality faux leather. Just in time for Valentine's Day, several of the designs feature a love heart design, including the Quilted Heart and Rose Brown Faux Leather Cylinder Drum Bean Filled Pouffe, which features a pretty quilted heart and rose right in the center of the pouffe's top.
In addition to the new bean cubes and pouffes, Selby Soft Furnishings has also added a new range of upholstery and curtain fabrics to the website, with even more to come in time for spring.
And, in an effort to make the website as accurate and user-friendly as possible, most of the photographs of the fabrics and soft furnishings have been revamped and upgraded in order to better represent the colours and designs for the customers.
Speaking of fabric, the company spokesperson for Selby Soft Furnishings noted that they are extremely proud of their large fabric and upholstery selection, which at times includes choices from the world's leading designers and brands like Laura Ashley, Sanderson, Voyage, Zoffany, and many more.
"Our material is available in a dizzying array of patterns, colours and textures, and we have carefully selected each product to ensure both quality and value," the spokesperson said, adding that they even offer free samples of their fabrics to help people decide which will work best for their project.
"Whether you're a do-it-yourself home designer looking to redress your windows, make beautiful new curtains or reupholster your chairs and settee – or just want to find that 'perfect accessory' or cushion cover to give your room a splash of colour and a new look – you'll find exactly what you need at Selby Soft Furnishings."
About Selby Soft Furnishings:
Selby Soft Furnishings is a family operated business based England. It offers a wide inventory of upholstery and curtain fabric choices all available to purchase online via their ecommerce store. In addition there are also sewing supplies and exclusive handmade scatter cushions, bean cubes and bean filled pouffes. All of which are professionally created in England by Selby Soft Furnishings. For more information, please visit http://selbysoftfurnishings.com/