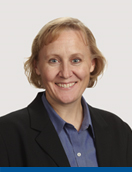 Nikki has demonstrated exceptional leadership during the development and growth of SelectAccount.
Eagan, MN (PRWEB) September 08, 2015
SelectAccount, a leading provider of health savings accounts, announces the appointment of Nikki Stretar as Chief Information Officer.
Stretar joined SelectAccount in 1994 and has held numerous leadership roles during that time. In her most recent roles as Vice President, Product Development and Information Technology, Stretar was charged with leading the management of and investment in SelectAccount's proprietary medical banking technology assets. In her new role, she will serve as the organization's technology leader to continue their mission to incorporate SelectAccount's unique technology platform and the value it brings to their clients. Additionally, she will direct the planning and implementation of IT systems to support business operations to improve cost effectiveness, quality of service and development.
"Nikki has demonstrated exceptional leadership during the development and growth of SelectAccount," said Carol Kraft, President and CEO at SelectAccount. "We look forward to Nikki's continued strategic approach of the company's growth initiatives and her exemplary leadership skills."
With over 20 years of experience in the spending account business, she is one of the most adept leaders in the consumer-directed health care space and is known for her deep knowledge and exceptional ability to deploy technology solutions in support of innovation. Stretar has a diverse educational background including the Project Management Professional (PMP) credential from the Project Management Institute (PMI) and the Health Savings Account Expert (HSAe) certification from HSA Consulting. She also holds a Fellow Life Management Institute Certification (FLMI) with the Life Office Management Association (LOMA) and was a member of the inaugural class to become certified in Flexible Compensation Instruction with the Employers Council on Flexible Compensation (ECFC). These recognized certifications demonstrate Stretar's experience, education and competency to effectively lead and direct project teams to continue delivering innovative solutions to the medical spending account industry.
About SelectAccount
SelectAccount has been driving innovation in medical savings administration for over 25 years. They offer a full suite of tax-advantaged solutions - HSA, HRA, FSA, VEBA, transportation and dependent care accounts to meet clients' changing needs as they plan for their health care expenditures. They are one of the leading medical savings administrators in the country managing more than half a billion dollars in consumer medical account savings assets integrated with numerous partner data exchange connections, serving 7,000 employers with account holders in all 50 states. MII Life, Inc., d.b.a. SelectAccount has been approved by the U.S. Department of Treasury as a non-bank HSA Trustee. SelectAccount is headquartered in Eagan, Minnesota with an office located in Chicago, Illinois. Visit SelectAccount.com to learn more.