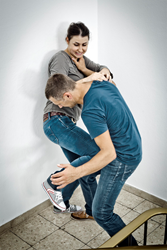 Today's world is becoming increasingly violent, and you need to learn how to defend yourself
Boston, MA (PRWEB) September 26, 2014
How to defend oneself and other valuable information on self defense is now available on a new website, endthefightnow.com. The website's founder, Mike Francis, said that it is his mission to help all individuals protect themselves in a world that is growing more dangerous.
"Today's world is becoming increasingly violent, and you need to learn how to defend yourself," said Francis. "Just turn on the evening news, and you'll hear about police brutality, terrorist attacks, and more. As it looks now, there will likely be more and more thefts and personal attacks in our world."
Francis said it is the goal of his website to inform people of how they can learn to defend themselves against personal attacks.
According to the website, lots of people train in martial arts such as karate and judo, but most of the techniques taught are not of much use in real-life situations.
"When you get cornered in a parking garage by a knife-wielding criminal, you probably aren't going to deliver a perfect roundhouse kick to take him out," said Francis.
The information on http://www.EndTheFightNow.com focuses on techniques that the average person can use to defend him or herself. The goal of these types of confrontations is to end the fight as quickly as possible— hence the name of the site. Francis said that people really only need to know a few basic maneuvers that are easy to perform and very effective.
The site also feature articles on many different fighting techniques. It explains details about how to street fight, sharing the essential details such as attack first, drive forward and avoid trading blows.
Next, the site discusses easy takedown techniques that could be valuable in a confrontation. Francis said that one of the best moves in this category is the basic outside sweep. This is a basic trip technique that can give someone an advantage in a fight.
Francis added that readers can learn about joint locking techniques that can incapacitate your attacker quickly so that you can escape unharmed.
The new website also evaluates online self defense classes and offers reviews of each training.
About endthefightnow.com
The new website, endthefightnow.com, is a brand new website for people looking to invest in a self defense training program. For more information, please visit http://endthefightnow.com