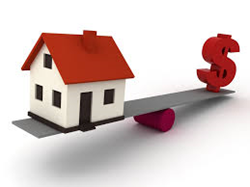 With a self-directed IRA, one can buy real estate without triggering tax in contrast to a 1031 exchange which only defers tax
New York, NY (PRWEB) May 01, 2015
IRA Financial Group, the leading provider of "checkbook control" self-directed IRA LLC solutions has seen a growth in demand from real estate investors looking for alternatives to the 1031 exchange for real estate investments. Thanks to Internal Revenue Code Section 1031, a properly structured 1031 exchange allows an investor to sell a property, to reinvest the proceeds in a new property and to defer all capital gain taxes. The basis behind the 1031 exchange is that when an individual or a business sells a property to buy another, no economic gain has been achieved. There has simply been a transfer from one property to another. The main 1031 exchange rules and requirements include: 1) same taxpayer: the taxpayer who sells is the taxpayer who buys, 2) property identification within 45 calendar days post closing of the first property, 3) purchase of the replacement property within 180 calendar days, 4) trading up: the price of the replacement property is equal to or greater than the old or relinquished property, 5) hold time supports the intent to hold for investment, and 6) related party transaction regulations. "With a self-directed IRA, one can buy real estate without triggering tax in contrast to a 1031 exchange which only defers tax, " stated Adam Bergman, a tax partner with the IRA Financial Group. "In addition, the 1031 exchange is often quite expensive to do and requires one to navigate a number of complicated tax rules," stated Mr. Bergman.
The primary advantage of using a Self Directed IRA to buy real estate is that the transaction can be made by simply writing a check. In addition, all income and gains associated with the self directed Roth IRA LLC would grow without tax.
IRA Financial Group's Self-Directed IRA LLC is an IRS approved structure that allows one to use their retirement funds to make purchase real estate tax-free and without custodian consent. The Self-Directed IRA LLC involves the establishment of a limited liability company ("LLC") that is owned by the IRA (care of the IRA custodian) and managed by the IRA holder or any third-party. As manager of the IRA LLC, the IRA owner will have control over the IRA assets to make traditional as well as non-traditional investments, such as real estate by simply writing a check
With IRA Financial Group's self directed IRA LLC with "checkbook control" solution, buying real estate is as easy as writing a check. "Unlike a 1031 exchange which is often quite costly and time consuming, with a self-directed IRA for real estate making an investment with IRA funds is quick and easy," stated Mr. Bergman. "If one can do a real estate transaction with IRA funds instead of taxable funds, the self-directed IRA will offer far more tax advantages than a 1031 exchange," stated Mr. Bergman.
The IRA Financial Group was founded by a group of top law firm tax and ERISA lawyers who have worked at some of the largest law firms in the United States, such as White & Case LLP, Dewey & LeBoeuf LLP, and Thelen LLP.
IRA Financial Group is the market's leading "checkbook control Self Directed IRA Facilitator. IRA Financial Group has helped thousands of clients take back control over their retirement funds while gaining the ability to invest in almost any type of investment, including real estate without custodian consent.
To learn more about the IRA Financial Group please visit our website at http://www.irafinancialgroup.com or call 800-472-0646.