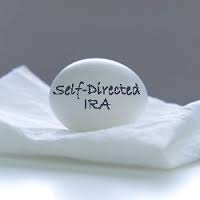 The attitude of many of these investors is that their retirement investments have not been doing very well so they might as well invest those funds into a business of a family member of friend
Miami, FL (PRWEB) July 01, 2013
IRA Financial Group, the leading provider of "checkbook control" self directed IRA and Solo 401(k) Plans has announced the finding of it's internal client report which shows that a large number of entrepreneurs seeking funding for their new start-up business are turning to their family members and friends available retirement assets as a source of financing. "Many of our clients seeking funding for a new business have been able to tap into their family members and friends retirement accounts as a means of financing their new business, " stated Adam Bergman, a tax attorney with the IRA Financial Group. "The attitude of many of these investors is that their retirement investments have not been doing very well so they might as well invest those funds into a business of a family member of friend," stated Mr. Bergman.
When it comes to using retirement funds to make an investment is an active trade or business, the Internal revenue Service (IRS) proscribes certain prohibited transaction rules which can be found under Internal Revenue Code (IRC) Section 4975. Under IRC 4975, an IRA holder cannot engage in any transaction with a disqualified person. The term "Disqualified Person" includes virtually anyone having a direct or indirect relationship to the plan other than as a participant or beneficiary. Under Internal Revenue Code Section 4975, the principal categories of Disqualified Persons are: (i) the IRA participant (holder), (ii) the IRA participant's spouse, (iii) the IRA's participant's ancestors and lineal descendants (mother/father/daughter/son), (iv) spouses of the IRA participant's lineal descendants (son/daughter's spouse), (v) fiduciaries of the plan (custodian or trustee), (vi) investment managers and advisors, or any corporation, partnership, trust, or (vii) an estate in which the IRA holder has a 50% or greater interest. However, according to IRC Section 4975, siblings, aunts, uncles, cousins, and friends are not included in the definition of Disqualified Persons. "Therefore, entrepreneurs are able to seek IRA business financing from non-disqualified family members, such as siblings, aunts, uncles, cousins, and friends," stated Maria Ritsi, a senior paralegal with the IRA Financial Group.
According to Mr. Bergman, after confirming that the investment into the start-up would not produce a prohibited transaction under IRC 4975, it is crucial that the individual verify that the transaction does not trigger the unrelated business taxable income (UBTI or UBIT) tax. The UBTI tax is triggered when an individual uses retirement funds to invest in an active trade or business through a passthrough entity, such as an LLC or using margin. "In the case of an investment into a start-up, if the business is set-up a C Corporation then the UBTI tax would not apply, however, if the business is an LLC, then the UBTI could be triggered," stated Mr. Bergman. According to Mr. Bergman, one way of minimizing the impact of the UBTI tax is to include a tax distribution section in the LLC Operating Agreement, which would require the operating business to pay any of the UBTI tax due if no distribution of cash is made to the IRA investor.
The IRA Financial Group was founded by a group of top law firm tax and ERISA lawyers who have worked at some of the largest law firms in the United States, such as White & Case LLP, Dewey & LeBoeuf LLP, and Thelen LLP.