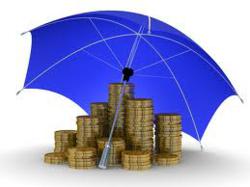 Having a large retirement account is one of the best ways to protect assets from creditors inside or outside of bankruptcy
Miami, FL (PRWEB) July 03, 2013
IRA Financial Group, the leading provider of "checkbook control" self directed IRA LLC structures, announces the introduction of its Self-Directed IRA Creditor Asset Protection Strategy. The new self directed IRA asset protection strategy allows retirement investors to better diversify their retirement portfolio while at the same time protecting their hard-earned retirement funds from creditor protection. "Having a large retirement account is one of the best ways to protect assets from creditors inside or outside of bankruptcy," stated Adam Bergman, a tax attorney with the IRA Financial Group.
According to Mr. Bergman, "By using a Self-Directed IRA LLC with "Checkbook Control", the IRA holder's IRA will be protected for up to $1 million in the case of personal bankruptcy. In addition, most states will shield a Self Directed IRA from creditors attack against the IRA holder outside of bankruptcy. Therefore, by using a Self-Directed IRA LLC, the IRA will be generally protected against creditor attack against the IRA holder."
In general, ERISA pension plans, such as 401(k) qualified plans, are afforded extensive anti-alienation creditor protection both inside and outside of bankruptcy. However, these extensive anti-alienation protections do not extend to an IRA, including a Self Directed IRA, arrangement under Code section 408. For anything short of bankruptcy, state law determines whether IRAs (including Roth IRAs) are shielded from creditors' claims. "Most state law protects self-directed IRA assets from creditors inside or outside of bankruptcy, although, some states, most noticeably California, do limit asset and creditor protection for retirement accounts, outside of bankruptcy, " stated Mr. Bergman.
With IRA Financial Group's IRS approved Self-Directed IRA LLC structure, a special purpose limited liability company ("LLC") is established that is owned by the IRA (care of the IRA custodian) and managed by the IRA holder or any third-party. As manager of the self-directed IRA LLC, the IRA owner will have control over the IRA assets to make traditional as well as non-traditional investments tax-deferred and without penalty.
"IRA Financial Group's Self-Directed IRA Asset & Creditor Protection Strategy is perfect for any investor looking to protect their assets from creditor attack while at the same time better diversifying their retirement portfolio," stated Maria Ritsi, a senior paralegal with the IRA Financial Group. "By building ones retirement account, the individual will be in a better position to shield additional assets from creditor attack, " stated Ms. Ritsi.
The IRA Financial Group was founded by a group of top law firm tax and ERISA lawyers who have worked at some of the largest law firms in the United States, such as White & Case LLP, Dewey & LeBoeuf LLP, and Thelen LLP.
IRA Financial Group is the market's leading "checkbook control" Self Directed IRA Facilitator. IRA Financial Group has helped thousands of clients take back control over their retirement funds while gaining the ability to invest in almost any type of investment, including real estate without custodian consent.
To learn more about the IRA Financial Group please visit our website at http://www.irafinancialgroup.com or call 800-472-0646.