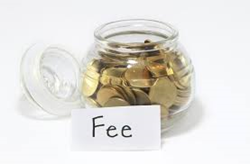 IRA management fees paid by personal cash or check that are not deducted from the IRA may be deducted as investment expenses, subject to the itemized deduction limits
New York, NY (PRWEB) February 15, 2017
IRA Financial Group, the leading provider of self-directed IRA and solo 401(k) plans is proud to announce the introduction of its tax deductible self-directed IRA structure. Unbeknownst to many retirement account holders, payment of IRA custodian/trustee fees may be generally tax-deductible. Under Internal Revenue Service rules, in place of the standard deduction, one can deduct certain expenses as miscellaneous itemized deductions on Schedule A (Form 1040 or Form 1040NR). One can only claim the amount of expenses that is more than 2% of their adjusted gross income. With IRA Financial Trust's self-directed IRA account, these annual IRA management fees may be tax deductible, subject to the itemized deduction rules and so long as the fees are separately billed and paid for using IRA funds. "IRA management fees paid by personal cash or check that are not deducted from the IRA may be deducted as investment expenses, subject to the itemized deduction limits," according to Adam Bergman, President of the IRA Financial Trust.
The primary advantage of using a Self Directed IRA LLC to make investments is that all income and gains associated with the IRA investment grow tax-deferred. According to Mr. Bergman, "a retirement account owner has a choice to pay IRA management /custodian fees with the money in a retirement account – which is subtracted directly from the account without tax consequences – or to pay the fee with outside/personal dollars instead, and claim the itemized deduction."
IRA Financial Group is the market's leading provider of self-directed retirement plans. IRA Financial Group has helped thousands of clients take back control over their retirement funds while gaining the ability to invest in almost any type of investment, including real estate without custodian consent.
The IRA Financial Trust Company, a self-directed IRA custodian, was founded by Adam Bergman, a partner with the IRA Financial Group.
Adam Bergman, IRA Financial Group partner, has written six books the topic of self-directed retirement plans, including, "The Checkbook IRA", "Going Solo," Turning Retirement Funds into Start-Up Dreams, Solo 401(k) Plan in a Nutshell, Self-Directed IRA in a Nutshell, and in God We Trust in Roth We Prosper.
To learn more about the IRA Financial Group please visit our website at http://www.irafinancialgroup.com or call 800-472-0646.