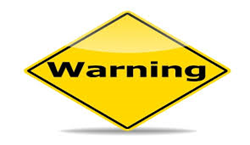 The Internal revenue Code is clear under Section 408 that IRS approved bullion, which includes coins must be held in the physical possession of a US bank, including a depository
New York, NY (PRWEB) November 12, 2015
IRA Financial Group Releases Self-Directed IRA Investor Alert on Holding Precious Metals with Retirement Funds
Misleading advertising leading self-directed IRA investors to violate IRS rules when holding precious metals with retirement funds
IRA Financial Group, the leading provider of "checkbook control" Self-Directed IRA LLC solutions releases an investor alert to all its self-directed IRA clients on the topic of holding IRS approved precious metals with a Self-Directed IRA in light of the inaccurate advertising on the subject.
The categories of transactions that are not permitted to be purchased using a Self-Directed IRA LLC can be found in Internal Revenue Code Sections 408 & 4975.
When it comes to coins or metals, Internal revenue Code Section 408 is generally the provision that applies. In general, collectibles such as artworks, rugs, stamps, certain coins, beverages and antiques, etc. are not allowed within a Self-Directed IRA LLC, pursuant to Internal Revenue Code Section 408.
Internal Revenue Code Section 408(m) is specific as to what defines a collectible. Some notable exceptions are allowed for gold, silver, and palladium bullion of a certain finesse, as well as American Eagle and state minted coins. Legislation in 1997 further liberalized the rules for IRAs by making reference to specific definitions of acceptable coins in USCS, title 31. Internal Revenue Code Section 408(m) is clear that the IRS approved bullion must be held in the physical possession or a US bank. "Unfortunately, there has been a significant increase in misleading advertisements online and via traditional media outlets about being permitted to hold IRS approved precious metals or coins personally by the IRA holder outside of a US bank – this is completely false." Stated, Adam Bergman, a partner with the IRA Financial Group. "The Internal Revenue Code is clear under Section 408 that IRS approved bullion, which includes coins must be held in the physical possession of a US bank, including a depository," stated Mr. Bergman.
According to Mr. Bergman, the repercussions for holding precious metals owned by a retirement account, such as a self-directed IRA or solo 401(k) plan personally can potentially trigger tax and penalty. Before purchasing precious metals with a self-directed IRA or solo 401(k) plan it is important to talk to a tax attorney ot tax professional who is familiar with the IRS rules on owning and holding IRS approved precious metals.
IRA Financial Group's investor alert highlights the IRS rules surrounding the ownership and holding of IRS approved precious metals and coins and provides guidance to clients on staying within the IRS rules.
The IRA Financial Group was founded by a group of top law firm tax and ERISA lawyers who have worked at some of the largest law firms in the United States, such as White & Case LLP, Dewey & LeBoeuf LLP, and Thelen LLP.
IRA Financial Group is the market's leading "checkbook control Self Directed IRA precious metals and Solo 401(k) Plan provider. IRA Financial Group has helped thousands of clients take back control over their retirement funds while gaining the ability to invest in almost any type of investment, including real estate without custodian consent.
To learn more about the IRA Financial Group please visit our website at http://www.irafinancialgroup.com or call 800-472-0646.