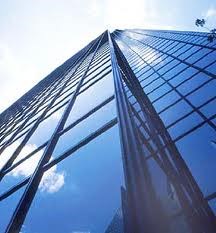 Based on my conversations with various hedge fund partners, the end of the 80-year-old ban on hedge-fund advertising is causing many hedge funds are gearing up to launch ad campaigns—likely as early as this month to attract retirement investors
Miami, FL (PRWEB) September 05, 2013
IRA Financial Group, the leading facilitator of self-directed IRA LLC & Solo 401(k) plan solutions is expecting an increase in interest from its self directed IRA LLC and Solo 401(k) Plan in hedge fund investments due to the end of the eight year ban on advertising. According to Adam Bergman, an in-house tax attorney with the IRA Financial Group, the hedge fund advertising ban will likely help clarify the strategies used by hedge-fund managers and help explain some of the potential benefits of using retirement funds to make hedge fund investments." "Based on my conversations with various hedge fund partners, the end of the 80-year-old ban on hedge-fund advertising is causing many hedge funds are gearing up to launch ad campaigns—likely as early as this month to attract retirement investors," stated Mr. Bergman.
The term "hedge fund" was reportedly first used by Alfred Winslow Jones, a sociologist and financial journalist who created an investment partnership in 1952. Mr. Jones used leverage—that is, borrowing—to increase his investment exposure, and sold short what he believed to be overvalued securities in an attempt to "hedge" the market and profit regardless of whether it rose or fell.
In an effort to protect investors with limited means, hedge funds are closed by federal securities law to all but "accredited" investors—which includes individuals with an annual income that exceeds $200,000 for the past two years or a net worth exceeding $1 million excluding their primary residence. In addition, the funds generally require minimum investments of at least $250,000 and limit how frequently investors may withdraw cash. In addition, according to Mr. Bergman, "potential retirement investors looking to use retirement funds to make hedge fund investments need to understand that just as some hedge-fund strategies may enhance returns, they may also magnify losses, and some strategies are more volatile than others."
By using a self-directed IRA or Solo 401(k) Plan to make investments, a retirement investors is able to potentially generate strong returns in a tax-deferred account.
The IRA Financial Group was founded by a group of top law firm tax and ERISA lawyers who have worked at some of the largest law firms in the United States, such as White & Case LLP, Dewey & LeBoeuf LLP, and Thelen LLP.
IRA Financial Group is the market's leading "checkbook control Self Directed IRA and Solo 401(k) Plan provider. IRA Financial Group has helped thousands of clients take back control over their retirement funds while gaining the ability to invest in almost any type of investment, including real estate without custodian consent.
To learn more about the IRA Financial Group please visit our website at http://www.irafinancialgroup.com or call 800-472-0646.