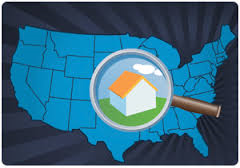 It is clear that real estate continues to be the most popular alternative asset investments for self-directed IRA investors in 2016
New York, NY (PRWEB) June 20, 2016
IRA Financial Group, the leading provider of self-directed IRA and Solo 401(k) plans, announces the findings of its client survey, which showed the most popular U.S. cities for real estate investments by self-directed IRA investors for 2016. According to IRA Financial Group's client survey, which surveyed over 400 self-directed IRA and Solo 401(k) plan clients, the Dallas-Fort Worth area was the most popular city for real estate investments in 2016. Tampa, Indianapolis, Phoenix, Grand Rapids, Orlando, Austin, and San Antonio followed Dallas-Fort Worth.
"It is clear that real estate continues to be the most popular alternative asset investments for self-directed IRA investors in 2016," stated Adam Bergman, IRA Financial Group partner
According to Mr. Bergman, the client survey also showed that Florida, Texas, Arizona, Indiana, Michigan, California, Nevada, and Pennsylvania continue to be popular areas for self-directed IRA and Solo 401(k) plan real estate investors.
The primary advantage of using a Self Directed IRA LLC to make investments is that all income and gains associated with the IRA investment grow tax-deferred.
IRA Financial Group's Self-Directed IRA for real estate investors, also called a real estate IRA with checkbook control, is an IRS approved structure that allows one to use their retirement funds to make real estate and other investments tax-free and without custodian consent. The Self-Directed IRA LLC involves the establishment of a limited liability company ("LLC") that is owned by the IRA (care of the Roth IRA custodian) and managed by the IRA holder or any third-party. As manager of the IRA LLC, the IRA owner will have control over the IRA assets to make traditional as well as non-traditional investments, such as real estate.
Using IRA Financial Group's self directed IRA for real estate or Solo 401(k) plan solution to make real estate investments offers a number of very interesting investment opportunities, including the ability to diversify ones retirement portfolio with real estate, precious metals, and other alternative investment options.
IRA Financial Group is the market's leading provider of checkbook Self Directed IRA and Solo 401(k) plans. IRA Financial Group has helped thousands of clients take back control over their retirement funds while gaining the ability to invest in almost any type of investment, including real estate without tax and for one low flat fee.
The IRA Financial Trust Company, a self-directed IRA custodian, was founded by Adam Bergman, a partner with the IRA Financial Group.
IRA Financial Group proudly announces the latest book titled "The Checkbook IRA" written by tax partner Adam Bergman, which is now available on Amazon. This is the second book in a four-part series on self-directed retirement plans. The first book "Going Solo" is also available on Amazon.
To learn more about the IRA Financial Group please visit our website at http://www.irafinancialgroup.com or call 800-472-0646. To learn more about establishing a self-directed IRA account with the IRA Financial Trust Company please visit http://www.irafinancialtrust.com or call 800-472-1043.