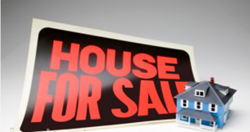 A large percentage of investors who get into the housing market do not have enough straight cash to buy properties in growing neighborhoods
Tampa, FL (PRWEB) January 15, 2015
Non-cash options to purchase a home for use as a rental in the U.S. now exist thanks to more relaxed regulations in the housing industry. The JWB Real Estate Capital company is now explaining how a self directed IRA can be used to finance real estate in 2015 through its new video platform at http://www.jwbrealestatecapital.com/financing-rental-properties-with-an-ira.
Because average adults start planning the first of the year for new investments, the video series now available is expected to provide useful information to adults considering getting into the real estate market. The use of IRA funds to buy a first or second rental home is covered as well as some of the rules that are required for investors.
"A large percentage of investors who get into the housing market do not have enough straight cash to buy properties in growing neighborhoods," said one JWB Group source.
The IRA real estate guide that is now offered in video form is one of the new examples of content that can be obtained through visits to the JWB website this year. A basic investor guide to the housing industry can be downloaded on the homepage, and the guide includes introductions to passive income building.
"Any investor who chooses to purchase a home as a first or secondary investment now has multiple options to get started," said the source.
The JWBRealEstateCapital.com portal is now designed to be more user friendly to visitors who use mobile devices or tablets. A direct content area is now supplied at http://jwbrealestatecapital.com/m to help achieve easier access to company supplied content to users who are using Apple or Android devices.
About JWB Real Estate Capital
The JWB Real Estate Capital company provides ways that common investors can enter the housing market to earn income from the rental properties industry. The company has created a network of homes that now earn high cap rates for clients. The JWB Real Estate Capital company has adjusted its inventory of properties to include more build to rent homes that are growing personal income for property investors nationally in 2015.