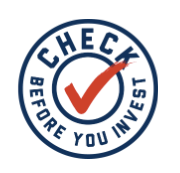 "Some of the largest firms in the U.S. were started with IRA money", says Tom Anderson
Sarasota, FL (PRWEB) April 19, 2016
Following another successful Retirement Industry Trust Association (RITA) conference held in DC last month, the voice of the industry, RITA continues to collaborate with regulatory agencies and policy makers to share and provide best practices to financial professionals that serve the growing self-directed IRA industry.
Educational initiatives continue to expand to help investors understand all of their options to save for a better retirement. The key themes that emerged from the event were ways to increase asset accumulation in retirement accounts, promote retirement security and the re-proposal of the Fiduciary rule.
In support of April financial literacy month – the RITA members shared successful client strategies of investing independently in non-Wall Street alternative assets including but not limited to real estate, private equity, notes and precious metals. Not only has this resulted in increased retirement savings -- in many cases these investments simultaneously helped the economy by funding new businesses, which in turn create jobs. "Some of the largest firms in the U.S. were started with IRA money", says Tom Anderson, president of the Retirement Industry Trust Association.
New and successful programs like the Auto-Enrollment IRA, introduced by Mark Iwry, Senior Advisor to the Secretary and Deputy Assistant Secretary, (Retirement and Health Policy) are examples of effective solutions to help boost savings and improve the retirement system. 27 states adopted a version of it and 80% of savers stay in it according to governmental agencies. MyRa is another solution – a treasury savings bond introduced to help new savers get a jump-start on retirement savings. It's a starter account that is recommended as simple, easy and safe.
According to one conference speaker, Angela Antonelli, Executive Director, Center for Retirement Initiatives, Georgetown University, "52% of Americans have less than $10,000 in retirement savings, 10,000 Americans everyday turn 65 and 37% of the population have no savings. A top financial concern is retirement security and lifetime income", says Antonelli.
Investor awareness and financial literacy are critical to ensure the retirement success as Americans live longer. The Retirement Industry Trust Association has an abundant list of resources with free articles at http://www.ritaus.org. Visitors are encouraged to read and download the publication, Check Before You Invest to best be proactive and prepared. As the old saying goes—"Knowledge is power."
Just getting started with a self-directed IRA?
Click above to watch the 2-minute video.
About Retirement Industry Trust Association:
RITA is non-profit association of regulated banks, trust companies and industry-related professionals and serves as the voice of the self-directed IRA industry. As the leading innovator and contributor of retirement services industry knowledge and "best practices", RITA enables its members to provide the highest levels of retirement account and alternative asset administration and custody services.