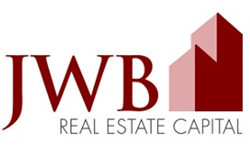 Buying into a property that is used as a passive income stream is possible using self directed IRAs and our company now teaches investors how to complete purchases
Houston, TX (PRWEB) September 08, 2014
Retirement accounts are owned by millions of Americans although certain rules with each account now dictate what types of investments can be made. The JWB Real Estate Capital company is now helping investors to buy real estate using a self directed IRA through its training program accessible from http://www.jwbrealestatecapital.com.
The investing clients who are now using the JWB company in the U.S. to build long-term wealth in real estate are benefitting from the company turnkey homes provided. A self directed IRA account is one of the financial sources that are now accepted for the purchase of an investment property.
"Buying into a property that is used as a passive income stream is possible using self directed IRAs and our company now teaches investors how to complete purchases," said a JWB company source.
The training that is supplied takes place through more than one strategy session to help investors determine if turnkey home purchases are the right type of investment. A guide is now available from the front page of the JWB website that explains the passive income approach to real estate wealth building.
"Men and women who have grown tired of investing in bonds, stocks or other forms of securities now have access to our housing industry programs online," said the source.
The JWB Real Estate Capital company has improved the offerings that the public can access from its website this year. New training programs, blog posts and other guides are easily accessible using the company portal. Access to the company blog to gain real estate tips is now offered at http://jwbrealestatecapital.com/blog.
About JWBRealEstateCapital.com
The JWBRealEstateCapital.com company offers its investing training programs to new investors through its open portal online. The company has recently moved into a new headquarters that serves as the main point of contact for thousands of investing clients nationwide. The JWBRealEstateCapital.com website was designed recently to include downloadable investment training guides and other content that is useful to men and women in the U.S. real estate market.