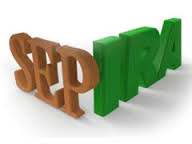 The self-directed SEP IRA is a great retirement plan that allows one to make high annual contributions of up to $53,000 up to October 17, 2016 and make traditional as well as alternative assets, such as real estate
New York, NY (PRWEB) October 10, 2016
IRA Financial Group, the leading provider of self-directed IRA and Solo 401(k) plans, is proud to offer one of the nation's only self-directed SEP IRA plans that does not include any transaction fees or account value fees. With IRA Financial Group' self-directed SEP IRA plan, one will have checkbook control over the plan assets and will be able to make traditional as well as alternative asset investments, such as areal estate from a local bank. Unlike a Solo 401(k) where contributions have to be made by April 15, one can make SEP IRA contributions for the 2015 taxable year up until October 17, 2016. "The self-directed SEP IRA is a great retirement plan that allows one to make high annual contributions of up to $53,000 up to October 17, 2016 and make traditional as well as alternative assets, such as real estate." Stated Adam Bergman, a partner with the IRA Financial Group.
A SEP is a simplified employee pension plan. Any employer can establish a SEP. An employer can maintain both a SEP and another plan. Annual contributions an employer makes to an employee's SEP-IRA cannot exceed the lesser of (i) 25% of compensation, or $53,000 for 2016. However, special rules apply when figuring out the maximum deductible contribution for a self-employed individual (typically 20% of compensation). With a Self-Directed SEP IRA LLC, one will be able to invest in almost any type of investment opportunity that you discover, including: real estate (rentals, foreclosures, raw land, tax liens etc.), private businesses, precious metals, hard money & peer to peer lending as well as stock and mutual funds; you're only limit is your imagination. The income and gains from these investments will flow back into your SEP IRA tax-free. "With IRA Financial Group's self-directed SEP IRA, there are no transaction and asset value fees when buying real estate or other alternative asset investments," stated Mr. Bergman.
The IRA Financial Group was founded by a group of top law firm tax and ERISA lawyers who have worked at some of the largest law firms in the United States, such as White & Case LLP, Dewey & LeBoeuf LLP, and Thelen LLP.
IRA Financial Group is the leading provider of self-directed IRA and Solo 401(k) plan. IRA Financial Group has helped thousands of clients take back control over their retirement funds while gaining the ability to invest in almost any type of investment, including real estate and private business investments without custodian consent.
To learn more about the IRA Financial Group please visit our website at http://www.irafinancialgroup.com or call 800-472-0646.