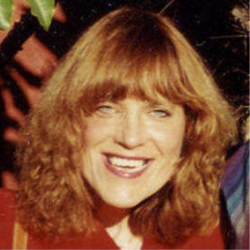 ...self-injury or "cutting" was something that the person used to do to deal with overwhelming emotions.
San Diego, California (PRWEB) August 12, 2014
The latest research on incidents of self-harm and self-injury shows that they are on the rise around the world. Experts believe that some people turn to this behavior as a way to deal with depression, stress and painful emotions. In response to this troubling trend, Clinical Psychologist Joanne J. Wendt is releasing new coping tips for people battling this disorder.
Dr. Wendt believes that many episodes of self-injury can be averted by dealing with the urge to self-harm head on. She recommends acknowledging the feelings causing the urge and asking questions to get to the heart of the emotions involved. Some suggested questions might be "What was it that brought me to this point?," "How have I dealt with this discomfort before?," or "What can I do to express this in a way that won't hurt me?"
Another step recommended by Dr. Wendt involves acceptance. She suggests accepting that self-injury or "cutting" was something that the person used to do to deal with overwhelming emotions. Part of this involves acknowledging self-injury as a harmful behavior with potentially dangerous effects.
Recovery from this disorder is a process with successes and failures. Therefore Dr. Wendt says it is important to not give up. Those battling self-harm should talk to someone they trust and find activities that make them feel productive and at ease. They should also look for ways to prevent future episodes, such as wearing long sleeves and writing about their feelings. Dr. Wendt says, "Each recovery is personal, don't be afraid to try new activities to find out what is right for you." Resources for dealing with depression and anxiety, which may underlie self-harming behavior, can be found in the I Recommend section of Dr. Wendt's website.
About Joanne J. Wendt, Ph.D.:
Dr. Wendt is a clinical psychologist who for 28 years has been helping individuals, couples, and families find peace and harmony in a respectful and caring atmosphere. She specializes in relationship issues, depression, and anxiety. Dr. Wendt's goal is to help her clients discover the strength within them to achieve their highest possible potential. Her approach to the therapeutic setting is one of optimism and great respect for an individual's readiness to meet difficult challenges and gain a greater understanding of who he/she aspires to be. To find out more, visit http://drjoannewendt.com.